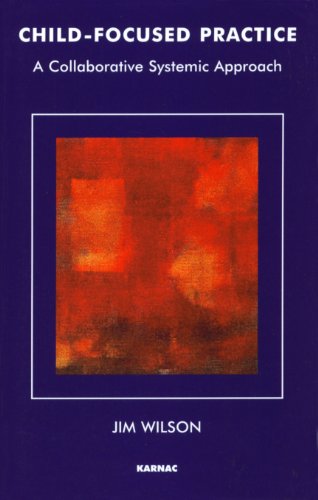 Also by Jim Wilson
The author, with over twenty years of experience of working with children, writes refreshingly about the practical aspects of his work. He takes traditional and contemporary theories and explains them in the context of how he works with children.
Reviews and Endorsements
'I first met Jim Wilson about twenty years ago, when he was on his way to see a family therapy workshop, and I remember being captured by his warmth, humility, inventiveness, and humour. At that time, he was working in a child guidance clinic in his native Scotland and was in awe of the workshop leaders he was going to see, yet despite that he was very open about his own work. He felt he didn't need to 'mimic' slavishly the work of 'gurus' in his own work. He was then, as he is now, a professional who is playfully respectful of those he regards as the experts in the field. It is this playfulness that comes through in his book and, in a time when theory often seems to dominate, adds a refreshing dose of the practical, in which he takes traditional and contumacy theories and plays fully with them in the context of how he works with children and, perhaps more importantly, how children work with him.'
- John Burnham, from his Foreword

'While focusing on work with children in a systemic context, Wilson's conceptual framework and case examples highlight some of the key components of any effective therapy. These are: a secure base; empathic rapport; playfulness; creative communication; respect; validation; a supportive compatible approach to problem-solving; attention to attachment issues; and an ability to set the therapy in its wider context.

'This book will inform and challenge a wide audience and deserves to be read by practitioners, teachers, consultants, reviewing officers' and case managers both within and beyond the family therapy field.'
- Sue Richardson, Community Care
About the Author(s)
Jim Wilson is a systemic psychotherapist working within the National Health Service in Wales. His publications are widely used in the field of family therapy and related disciplines. He is former chairperson of the Centre for Child Studies at the Institute of Family Therapy, London and former chair of The Family Institute in Wales. He provides training supervision and consultation to professionals and organisations in the UK, mainland Europe, South America, and East Asia.
You may also like