Calm: Calm the Mind. Change the World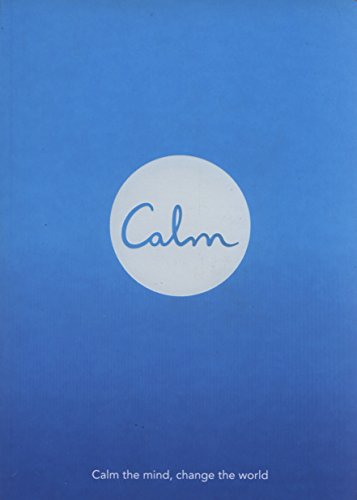 Book Details
Publisher : Penguin Books
Published : 2015
Cover : Paperback
Pages : 224
Category :
Popular Psychology
Catalogue No : 38238
ISBN 13 : 9780241201954
ISBN 10 : 0241201950
Paperback
£9.99
Usually despatched within 4-5 working days
Free delivery worldwide
This title has been delisted and is no longer available to purchase
Our Customers Average Rating
Read all reviews (1)





Join the Calm revolution.
Modern life is hectic and relentless: trains delayed, endless emails filling the inbox, kids squabbling before bedtime... There has never been a more important time to rediscover your pause button. Calm is the book that will show you how to take back a little bit of peace, space and all-important calm.
This book contains the simple tools, tricks and habits that will change the rest your life. It is a practical and pleasurable guide to twenty-first century mindfulness. Regular meditation is medically proven to be good for you - it increases focus and creativity, productivity and job satisfaction, mental and even physical health. But in reality most of us don't have time to sit on a cushion with our eyes closed for half an hour every day. And many people associate meditation with hard work and huge lifestyle shifts: you might be imagining Buddhist monks locked in a mountain retreat and living off gruel... This is where Calm comes in. Calm is about simple, achievable habits that work with the demands of your busy life instead of pretending those demands don't exist. Calm does not require specialist training: it uses abilities that every single one of us is born with, like creativity, spontaneity and simply noticing the world around you. Calm is not a set of rules that you need to worry about following or breaking. It is inspirational, practical and non-prescriptive. Onerous, time-consuming meditation might seem out of reach but everyone can achieve calm - including you.
Calm combines extracts from fascinating neurological research with wisdom from history's great thinkers and the real-life experiences of individuals across the globe. It demystifies mindfulness and shows you the many simple ways to be mindful while carrying on with your life. It is also a beautifully crafted object, filled with artwork and artistry, that will change your perspective by showing you the pleasures of the world anew. Take a walk with nowhere to go, savour a chocolate on the tip of your tongue, plant a seed, doodle aimlessly, turn off your mobile phone for five short minutes. Smile, breathe and go slowly.
Calm is divided into eight sections that everyone should have in their life: nature; work; creativity; children; travel; relationships; food; and sleep. Each section contains a mixture of fascinating research, creative prompts, activities and instructions, sensory stimuli and inspiration. Pick up Calm whenever you need it, dip in and out, read it and choose which bits work best for you. Michael Acton Smith has written a game-changing book, one that will finally balance everyone's need for calm with the realities of modern life.
Join the Calm revolution. Calm your mind; change your world.
Customer Reviews
Our customers have given this title an average rating of 5 out of 5 from 1 review(s), add your own review for this title.
Laura Valentino on 18/09/2015 15:52:11





(5 out of 5)
This is a very helpful, very arty, and very interactive book. It gives a very good first approach to mindfulness, and this, in a very entertaining way. It can be also used as a scrap book, and referred back to anytime, as all the activities suggested are truly fun and calming.
If you are looking for a much less scholar approach to mindfulness and meditation, this book is for you.
Highly recommended!
You may also like