Bion's Sources: The Shaping of His Paradigms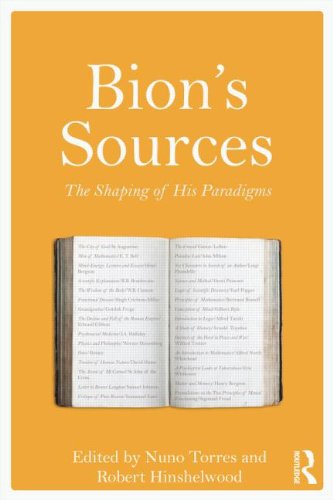 Book Details
Publisher : Routledge
Published : 2013
Cover : Paperback
Pages : 224
Category :
Psychoanalysis
Catalogue No : 34030
ISBN 13 : 9780415532099
ISBN 10 : 0415532094
Also by R.D. Hinshelwood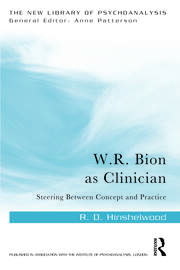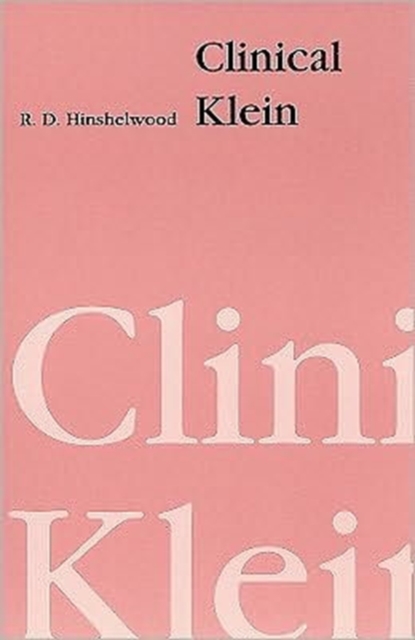 There are an increasing number of publications concerned with the work of Wilfred Bion (1897-1979). Many have sought new ideas from his writing, however, little attention has been paid to the intellectual context in which Bion wrote. Bion's Sources traces where Bion's new ideas came from, what job he required of them, how successfully he used his context and how that has fertilised psychoanalysis. Expert contributors provide chapters on areas of the intellectual context separate from or adjacent to clinical psychoanalysis in Britain which have clearly influenced the texts Bion left (those published in his life time, or subsequently).
Chapters explore the influences deriving from Wilfred Trotter, Henri Bergson and process philosophy, Kurt Lewin and group dynamics, Immanuel Kant, R. B. Braithwaite and the philosophy of science, the mathematics of notation and transformation, as well as the work of psychoanalysts who have applied their theories to social science, psychosomatics, and literature and the humanities. By contextualising Bion in the wider culture of ideas, and removing him from the exclusive world of Psychoanalysis, Bion's Sources aims to moderate his 'genius' by showing how it was shaped by very wide influences. This book will be of interest to psychoanalysts, clinicians and those interested in the history of psychoanalytic ideas.
About the Editor(s)
R.D. Hinshelwood is a member of the British Psychoanalytical Society, and currently holds the post of Professor of Psychoanalysis at the Centre for Psychoanalytic Studies, University of Essex. He is a Fellow of the Royal College of Psychiatrists, and previously was Clinical Director of the Cassel Hospital in Richmond. He is a past Chair of the Association of Therapeutic Communities. Professor Hinshelwood has written extensively on psychoanalysis and founded the International Journal of Therapeutic Communities (now Therapeutic Communities) in 1980 and the British Journal of Psychotherapy in 1984.
You may also like