Bereaved Parents and Their Continuing Bonds: Love After Death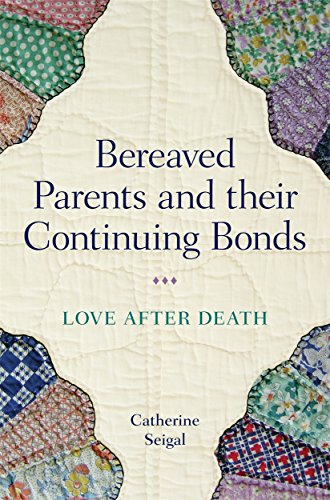 For bereaved parents the development of a continuing bond with the child who has died is a key element in their grieving and in how they manage the future. Using her experience of working in a children's hospital as a counsellor with bereaved parents, Catherine Seigal looks at how continuing bonds are formed, what facilitates and sustains them and what can undermine them. She reflects on what she learned about the counsellor's role supporting parents in extremely distressing situations.
Using the words and experiences of bereaved parents, and drawing on current theories of continuing bonds, the book is relevant to both professionals and parents. It covers important subjects such as the benefits of a therapeutic group for bereaved parents, the challenges for parents when another child is born, the important role of siblings in keeping the bonds alive and how it is for parents whose child dies before birth or in early infancy.
The book uses theory lightly but relevantly and places it into the heart of the lived experience. It offers anyone working with bereaved parents insight into the many and varied ways grief is experienced and expressed and what can be helpful and unhelpful. And it offers bereaved parents the opportunity to share other parents' experiences, to understand a little more about their own feelings and to know they are not alone, providing an original and valuable guide to continuing love after death.
You may also like