Being a Therapist: A Practitioner's Handbook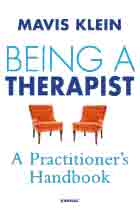 Book Details
Publisher : Routledge
Published : 2012
Cover : Paperback
Pages : 168
Category :
Individual Psychotherapy
Catalogue No : 31959
ISBN 13 : 9781780490199
ISBN 10 : 1780490194
Also by Mavis Klein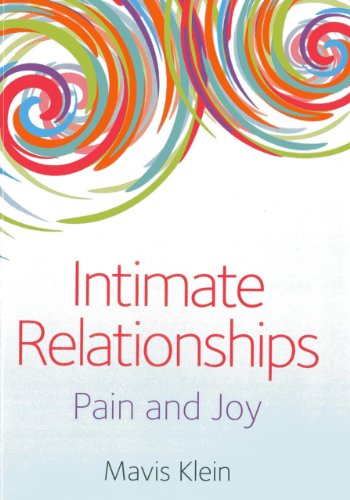 Our contemporary world is one in which 'the customer is always right', and therapists, like many other professionals, are increasingly beset by rules and regulations that undermine their authority and autonomy. While many books emphasize the therapist's duties and obligations in maintaining the wellbeing of his or her clients, this book is intended to redress the balance in favour of emphasizing the wellbeing of the therapist.
Mavis Klein draws on her thirty-five years of experience as an individual, group, and family therapist to provide trainee and beginner therapists with confidence in the practice of their profession. As this book includes an outline of the author's original personality typology, it may also add another string to the bow of experienced practitioners.
The book is informal, anecdotal, humourously self-revelationary, and jargon-free.
Reviews and Endorsements
The book covers the topics of our present cultural zeitgeist, issues of professionalism, humanistic-existential assumptions, diagnosis, therapy, and the overall psychological wellbeing of the practitioner. It also offers a taster of the author's original theory of five basic personality types. It will be invaluable as a supplementary text on all therapy and counselling training courses.

The personality typology presented in this book, which was developed by the author over twenty years of her practice, will be of particular interest to experienced practitioners, as well as to beginners, in providing them with a new conceptual framework to add to their established repertoire.

The book is singular in its style - personal, opinionated, humorous, self-revelatory, anecdotal and jargon-free. It addresses the philosophical and practical issues relevant to the practice of all types of humanistic therapy, while not favouring any particular theory. It probes issues related to the profession of therapy in depth while, at the same time, being exceptionally easy to read. It contains a plethora of advice and is full of humour and informality.
About the Author(s)
Mavis Klein was a psychotherapist and a founder member of the Institute of Transactional Analysis and of the European Association for Transactional Analysis. She was author of several books on psychological topics and was also a qualified astrologer.
You may also like