Book Details
Publisher : Routledge
Published : September 2018
Cover : Paperback
Pages : 184
Category :
Trauma and Violence
Catalogue No : 93861
ISBN 13 : 9781138505308
ISBN 10 : 9781138505
Also by Dana Amir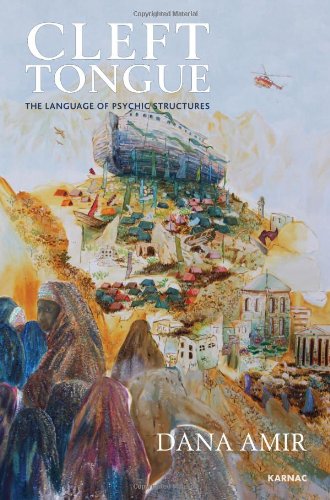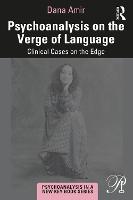 Bearing Witness to the Witness examines the different methods of testimony given by trauma victims and the ways in which these can enrich or undermine the ability of the reader to witness them. Years of listening to both direct and indirect testimonies on trauma has lead Dana Amir to identify four modes of witnessing trauma: the "metaphoric mode", the "metonymic mode," the "excessive mode" and the "Muselmann mode." In doing so, the author demonstrates the importance of testimony in understanding the nature of trauma, and therefore how to respond to trauma more adequately in a clinical psychoanalytic setting.
To follow these four modes of interaction with the traumatic memory, the various chapters of the book present a close reading of three genres of traumatic witnessing: literary accounts by Holocaust survivors, memoirs (located between autobiographic recollection and fiction) and "raw" testimonies taken from Holocaust survivors. Since every traumatic testimonial narrative contains a combination of all four modes with various shifts between them, it is of crucial importance to identify the singular combination of modes that characterizes each traumatic narrative, focusing on the specific areas within which a shift occurs from one mode to another. Such a focus is extremely important, as illustrated and analyzed throughout this book, to the rehabilitation of the psychic metabolic system which conditions the digestion of traumatic materials, allowing a metaphoric working through of traumatic zones that were so far only accessible to repetition and evacuation.
Bearing Witness to the Witness will appeal to trauma researchers of all research areas, including psychologists, psychoanalysts, literary scholars as well as philosophers of language and philosophers of the mind. The book will also be of interest and relevance to clinical psychologists, psychoanalytic candidates and graduate students in literary theory and criticism.
About the Author(s)
Dr Dana Amir is a clinical psychologist, psychoanalyst, poetess and literature researcher. She is the author of four poetry books and two psychoanalytic non-fiction books. She is the winner of the Adler National Poetry Prize (1993), the Bahat Prize for Academic Original Book (2006), the Frances Tustin Memorial Prize (2011), the Prime-Minister Prize for Hebrew Writers (2012), and the IPA Sacerdoti Prize (2013). Cleft Tongue, her second non-fiction book, has recently received the Israel Science Foundation Grant. Dana Amir's papers were published in psychoanalytic journals and presented at national and international conferences. She is a lecturer at Haifa University and practices psychotherapy and psychoanalysis.
You may also like