Autism Spectrum Disorder in the First Years of Life: Research, Assessment, and Treatment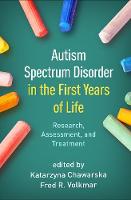 Book Details
Publisher : Guilford Press
Published : October 2020
Cover : Hardback
Pages : 397
Category :
Autism and Aspergers
Catalogue No : 95338
ISBN 13 : 9781462543236
ISBN 10 : 9781462543
Also by Fred R. Volkmar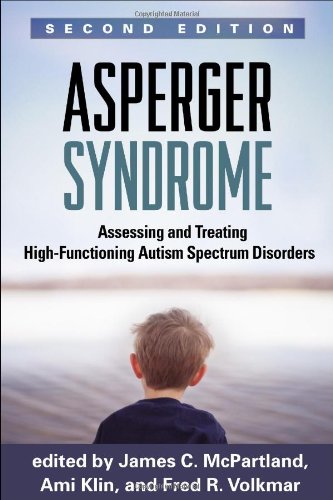 Synthesizing an explosion of recent research, this book presents dramatic advances in understanding and treating autism spectrum disorder (ASD) in very young children. Leading authorities describe the innovative tools and methods that are enabling clinicians to more effectively identify 0- to 5-year-olds with the disorder and those at risk for related problems. Chapters discuss the early core symptoms and co-occurring characteristics of ASD, the best diagnostic instruments, and lessons learned from large-scale screening and surveillance, including sibling studies. The book reviews evidence-based interventions and explores practical issues in treatment of young children and their families.
Reviews and Endorsements
"An impressive, comprehensive resource on autism during infancy and toddlerhood. The contributors provide an up-to-date overview of research on screening, symptoms, and treatment. This book will be valuable to both clinicians and researchers interested in the earliest manifestations of ASD and how to improve children's outcomes." -Geraldine Dawson, PhD, William Cleland Distinguished Professor of Psychiatry and Behavioral Sciences; Director, Duke Institute for Brain Sciences; and Director, Duke Center for Autism and Brain Development, Duke University School of Medicine.

"Edited by two of the field's most renowned researchers, this book contains a wealth of wisdom for trainees, researchers, and practitioners in psychology, pediatrics, psychiatry, and early education. The volume brings together many different perspectives from baby siblings research, along with other approaches to studying infants and toddlers with autism, to offer novel insights into how autism emerges. It not only provides an excellent history of early and recent research on very young children with ASD, but also looks ahead to the future." - Catherine Lord, PhD, George Tarjan Distinguished Professor of Psychiatry and Education, Semel Institute of Neuroscience and Human Behavior, University of California, Los Angeles.

"Finally, everything you need in one place! This is a scientifically rigorous yet remarkably accessible analysis of what we have learned and what we still need to understand about autism screening, diagnosis, and treatment in infants and young children. Clinicians who are eager to translate research into high-quality care--and the children and families they serve--will benefit from this important work." - Alison Singer, President, Autism Science Foundation.

"This outstanding work has particularly strong chapters relating to screening and diagnosis. The book thoughtfully describes current practices, barriers, controversies, and guidelines for accurate and early identification of ASD. This is a great book for students who will be screening or diagnosing children with ASD and for professionals who wish to stay abreast of current issues in the field." - Lynn Kern Koegel, PhD, CCC-SLP, Clinical Professor, Stanford University School of Medicine; codeveloper, pivotal response treatment.
About the Editor(s)
Katarzyna Chawarska, PhD, is Emily Fraser Beede Professor of Child Psychiatry in the Child Study Center at Yale University School of Medicine. She is Director of the Social and Affective Neuroscience of Autism Program and the Infant and Toddler Developmental Disabilities Clinic. Dr. Chawarska is a leading expert on identifying early prognostic markers and novel treatment targets in autism spectrum disorder (ASD). Her recent work focuses on improving understanding of attentional and affective processes involved in development of core and comorbid features in ASD, as well as investigating the links between development of brain connectivity during prenatal and early neonatal periods and later outcomes in infants at risk for ASD.
Fred R. Volkmar, MD, is Goodwin Endowed Chair of Special Education (part time) at Southern Connecticut State University and Irving B. Harris Professor of Child Psychiatry, Pediatrics, and Psychology (part time) in the Child Study Center at Yale University School of Medicine. He has served as Director of the Child Study Center as well as Chief of Child Psychiatry at Yale-New Haven Hospital. Dr. Volkmar was the primary author of the American Psychiatric Association's DSM-IV autism and pervasive developmental disorders section. He has published several hundred scientific papers and chapters as well as a number of books. He serves as Editor of the Journal of Autism and Developmental Disorders.
You may also like