Attachment: New Directions in Psychotherapy and Relational Psychoanalysis - Vol.12 No.1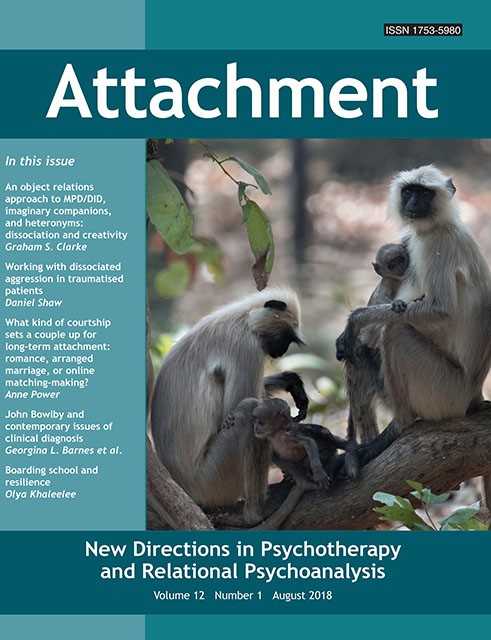 Also by Orit Badouk Epstein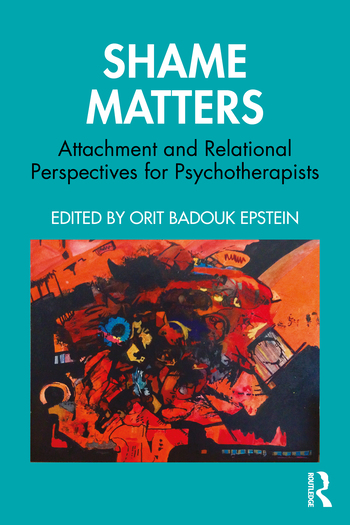 Attachment: New Directions in Psychotherapy and Relational Psychoanalysis is a leading edge journal for clinicians working relationally with their clients; it is a professional journal, featuring cultural articles, politics, reviews and poetry relevant to attachment and relational issues; an inclusive journal welcoming contributions from clinicians of all orientations seeking to make a contribution to attachment approaches to clinical work. It includes up to date briefings on latest developments in neuroscience and is an international journal with contributions from colleagues from different countries and cultures.
CONTENTS
Editorial –Grenfell: friendly fire? A personal and professional journey by Valerie Sinason and Dehra Mitchell
Articles
An object relations approach to MPD/DID, imaginary companions, and heteronyms: dissociation and creativity by Graham S. Clarke
What kind of courtship sets a couple up for long-term attachment: romance, arranged marriage, or online matching-making? by Anne Power
John Bowlby and contemporary issues of clinical diagnosis by Georgina L. Barnes, Matt Woolgar, Helen Beckwith, and Robbie Duschinsky
Bearing the unbearable: meditations on being in rhythm by Karen Hopenwasser
My name is Dot by Orit Badouk Epstein
Boarding school and resilience by Olya Khaleelee
Ethics and iatrogenia in clinical practice: a relational perspective by Paul Renn
Book Reviews
The annual subscription provides two issues a year; to purchase please contact subscriptions@phoenixpublishinghouse.co.uk
About the Editor(s)
Orit Badouk Epstein is an attachment-based psychoanalytic psychotherapist and supervisor who trained at The Bowlby Centre, London where she is a member of the executive committee. She works as a relational psychotherapist in private practice and has a particular interest and passion for working with individuals who have experienced extreme abuse and trauma, DID, ritual abuse and working relationally with parents.
You may also like