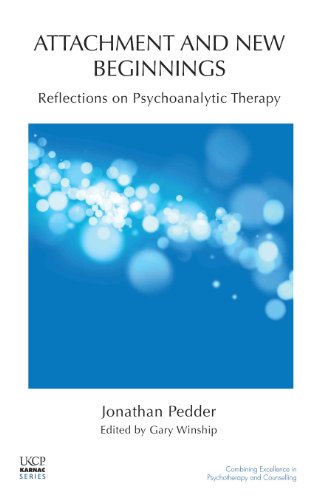 Book Details
Publisher : Routledge
Published : 2010
Cover : Paperback
Pages : 196
Category :
Attachment Theory
Catalogue No : 27772
ISBN 13 : 9781855756328
ISBN 10 : 1855756323
Also by Jonathan Pedder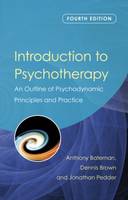 Also by Gary Winship
This collection of written pieces plots the work of an NHS psychotherapist, Jonathan Pedder, turning the science of psychiatry into human encounters. He had a career teaching and inspiring colleagues and students with psychoanalytic ways of thinking, encouraging and supporting them in the challenges of contemporary psychiatry. In his work he made the world of psychoanalysis accessible to non-analysts, and this book augments the textbook on psychotherapy which Pedder wrote with Dennis Brown. Pedder was a quiet visionary influential in offering a pathway for mental health workers from many disciplines to find their way to the psychoanalytic ideas that illuminate their patients/clients.'
- Professor R. D. Hinshelwood, Author of Clinical Klein and Dictionary of Kleinian Thought
Reviews and Endorsements
'This book will surely be on top of the list for required reading for staff and students across the spectrum of psychological therapists, psychiatrists, sociologists and others. To paraphrase from the book itself, psychotherapy is at its best when it is imaginative, fluid and responsive to a troubled world. Pedder's axiom: "after all there is no such thing as peace time", aptly reflects the continued struggle of the profession to contain its conflicts and desire to fragment. How much better though, to use some of that energy in truly widening access to those most vulnerable in our society. Pure gold (as in psychoanalysis) is a beautiful thing, but of little use if only placed in vaults. An excellent, perceptive and accessible piece of work.'
- Professor Diane Waller OBE, Emeritus Professor of Art Psychotherapy, Goldsmiths, University of London; Hon. Visiting Professor, Dept. of Psychological Medicine, Imperial College London

'The noblest therapist of them all. We all have much to learn from this reticent master of our discipline, and I am sure this book, like its subject, will evoke the admiration, affection, and respect it deserves.'
- Jeremy Holmes, Author of John Bowlby and Attachment Theory

'Jonathan Pedder was a passionate and eloquent advocate for psychoanalysis as a necessary component of all the helping professions, he was always ready to endorse eclectic approaches in which psychoanalytic ideas are adapted to clinical and political realities without losing their essential nature. I would wholeheartedly recommend this book to all interested in psychoanalytic practice in the NHS.'
- Ronald Doctor, Chair of the Association of Psychoanalytic Psychotherapy in the NHS (APP)

'Jonathan Pedder's papers are wide-ranging, passionate and sometimes controversial. He works out, in his own unique way, attachment theory ideas about many central topics including the inner drama that needs to be played out on the stage of transference, regression and dependency.'
- Michael Brearley, Psychoanalyst, Former Chair of British Psychoanalytical Society
About the Author(s)
Jonathan Pedder was one of the founders of the Association of Psychoanalytic Psychotherapy (APP), set up originally in 1981, initially to cement psychoanalytic psychotherapy into the training of psychiatrists, and then later the establishment of psychoanalytic psychotherapy more generally in the National Health Service.
More titles by Jonathan Pedder
Dr Gary Winship is a UKCP registered psychoanalytic psychotherapist, Associate Professor at the School of Education in Nottingham, and MA course leader in Trauma Studies. He is Senior Fellow of the Institute of Mental Health, Nottingham University, and visiting lecturer at UCL, University of Greenwich, UEL, and Goldsmiths. He is also senior adult psychotherapist at the Berkshire NHS Trust, Broadmoor & Maudsley Hospitals, and has published over ninety clinical papers and six books.
You may also like