Art Therapy in Response to Natural Disasters, Mass Violence, and Crises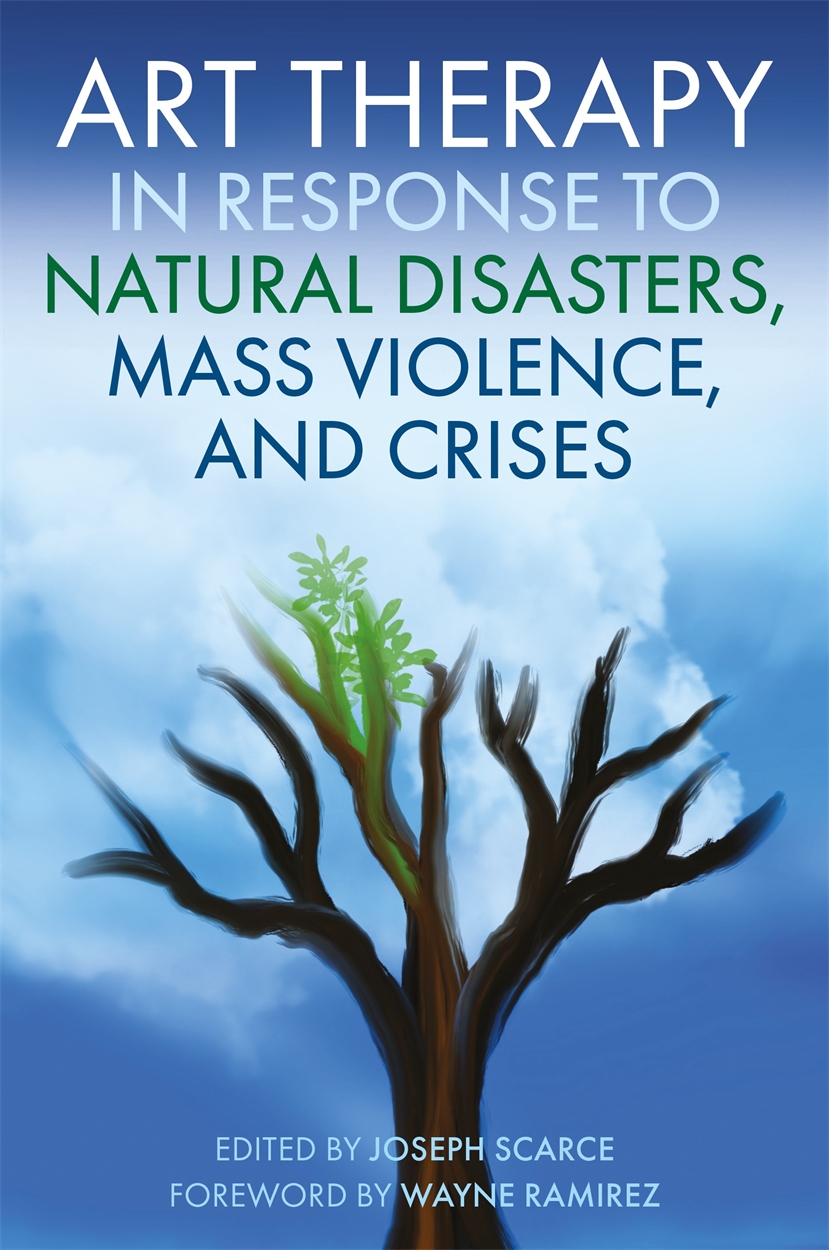 Book Details
Publisher : Jessica Kingsley
Published : December 2021
Cover : Paperback
Pages : 340
Category :
Expressive Arts Therapies
Category 2 :
Forthcoming
Catalogue No : 96214
ISBN 13 : 9781787754065
ISBN 10 : 9781787754
With contributions from a range of expert voices within the field, this book explores the use of art therapy as a response to traumatic events. Offering rare insight into ways in which art therapists have responded to recent crises, this is a unique resource for art therapists looking to coordinate interventions for large-scale disaster and resulting trauma.
Chapters address a range of environmental and manmade disasters around the world, including hurricanes, typhoons, wildfires, mass shootings and forced migration, highlighting the impact of an art therapy approach in dealing with widespread trauma. Covering both community and individual cases, it provides an in-depth view into the challenges of working in these settings, including the effects on the therapist themselves, and offers practical information on how to coordinate, fund and maintain responses in these environments.
The first book to focus on disaster response in art therapy, this will be an invaluable contribution to the field in an increasingly vital area.
Reviews and Endorsements
As I read Dr. Scarce's book, I was reminded of Vedran Smailovic, who became famous by playing his cello in the streets of Sarajevo during the siege to protest violence and murder. By playing during bombings and funerals he gave beauty and hope to people. Similarly, this book describes ways art therapists have used the arts in responding to natural and man-made disasters. As Scarce wrote, "It is not just creative art intervention or creative modality that we bring to a disaster site. We often bring hope to those suffering." This book reminds us of how essential art therapists are in times of crisis. - Dr. Bruce L. Moon, ATR-BC, HLM.

Scarce provides a powerful compilation of art therapists' ethical and compassionate responses to globally experienced disaster events. For professionals who aim to serve others and practice self-care following times of crisis, this book is a must-read! - Barbara Parker-Bell, PsyD, ATR-BC, Director, Florida State University Art Therapy Program.

Each chapter had me reflect on my own disaster response experiences as the authors remarkably illustrate art therapy frameworks and interventions across solitude and connection, immediacy and sustainability, universal loss and community needs, directed and spontaneous, suffering and hope. - Jordan S. Potash, PhD, ATR-BC, LCPAT, Associate Professor, Art Therapy, The George Washington University.
About the Editor(s)
Joseph Scarce, PhD ATR-BC, is an Assistant Professor of Art Therapy at the University of Tampa. He was the president of the Florida Art Therapy Association and presented on disaster relief work at the American Art Therapy National conference 2017-2019. He provided leadership in an art therapy response to the Pulse Night Club Tragedy, Hurricane Irma, Hurricane Maria and the Parkland Shooting.
You may also like