Anti-Discriminatory Practice in Counselling and Psychotherapy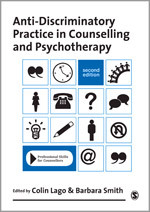 Book Details
Publisher : Sage
Published : 2010
Cover : Paperback
Pages : 184
Category :
Individual Psychotherapy
Category 2 :
Counselling
Catalogue No : 30396
ISBN 13 : 9781848607699
ISBN 10 : 1848607695
Also by Colin Lago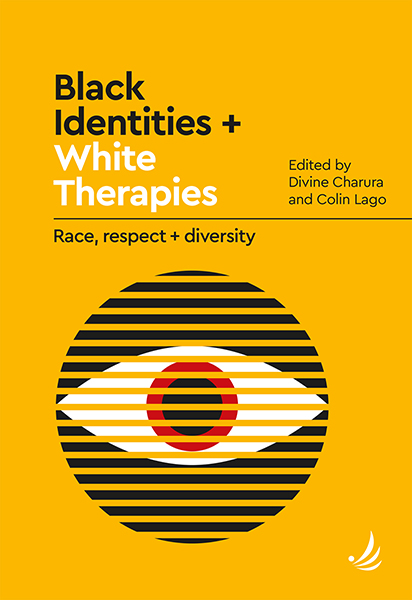 A ground-breaking text which identifies the ease with which individuals can be disadvantaged merely on the basis of their gender, race, culture, age, sexuality or ability. Examining these and other areas of discrimination, leading experts highlight how vital it is for counsellors, psychotherapists - and others in the helping professions - to be aware of and engage with their own social, political and cultural attitudes, and how they must develop their skills as culturally sensitive, reflective practitioners if counselling is to be truly accessible to all members of society.
This substantially revised and updated second edition now also includes chapters on working within an anti-discriminatory approach with:
- refugees
- people with mental health difficulties
- people with disfigurement or visible differences.
While each thought-provoking chapter now:
- links theory to practice by providing case studies and extracts from therapeutic dialogues
- assesses the most recent research findings
- provides exercises for enhancing awareness and skills within each different domain or care setting
- presents references for further recommended reading.
Clearly written and accessible, Anti-discriminatory Practice in Counselling and Psychotherapy is an indispensable addition to the toolkit of everyone either training to be or practising in the counselling and psychotherapeutic professions.
About the Editor(s)
Colin Lago was Director of the University of Sheffield's counselling service from 1987 to 2003 and now works as an independent counsellor/psychotherapist, trainer, supervisor and consultant. He is a Fellow of the British Association for Counselling and Psychotherapy. He has published numerous articles, videos and books on transcultural concerns and psychotherapy. His books include Race, Culture and Counselling: The ongoing challenge; Anti-Discriminatory Practice in Counselling and Psychotherapy (co-edited with Barbara Smith); The Handbook of Transcultural Counselling and Psychotherapy and The Person Centred Counselling and Psychotherapy Handbook: Origins, developments and current applications (co-edited with Divine Charura). His passions include mountain travel, biking, swing dancing and art.
You may also like