ADHD in Adults: What the Science Says
Book Details
Publisher : Guilford Press
Published : 2011
Cover : Paperback
Pages : 490
Category :
Clinical Psychology
Catalogue No : 31214
ISBN 13 : 9781609180751
ISBN 10 : 1609180755
Also by Russell A. Barkley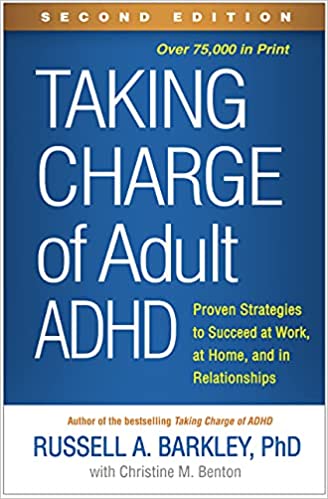 Providing a new perspective on ADHD in adults, this compelling book analyzes findings from two major studies directed by leading authority Russell A. Barkley. Groundbreaking information is presented on the significant impairments produced by the disorder across major functional domains and life activities, including educational outcomes, work, relationships, health behaviors, and mental health. Thoughtfully considering the treatment implications of these findings, the book also demonstrates that existing diagnostic criteria do not accurately reflect the way ADHD is experienced by adults, and points the way toward developing better criteria that center on executive function deficits. Accessible tables, figures, and sidebars encapsulate the study results and methods.
About the Author(s)
Russell A. Barkley, PhD, ABPP, ABCN, is Clinical Professor of Psychiatry and Pediatrics at the Medical University of South Carolina. Dr. Barkley has published numerous books and five assessment scales, plus more than 275 scientific articles and book chapters on ADHD, executive functioning, and childhood defiance. He is also the editor of the newsletter The ADHD Report. He has received awards for his career contributions to research, clinical practice, and the dissemination of science from the American Association of Applied and Preventive Psychology, the American Academy of Pediatrics, the Society of Clinical Child and Adolescent Psychology (APA Division 53), and the Society for a Science of Clinical Psychology.
More titles by Russell A. Barkley
Kevin R. Murphy, PhD, is a psychoanalytic psychotherapist practising in Dublin, Ireland. He is a Registered Practitioner member of the Association for Psychoanalysis and Psychotherapy in Ireland (APPI) and a Member of the Irish Council for Psychotherapy (ICP).
You may also like