A Word to the Wise: Don Quixote Returns to Fight Perversion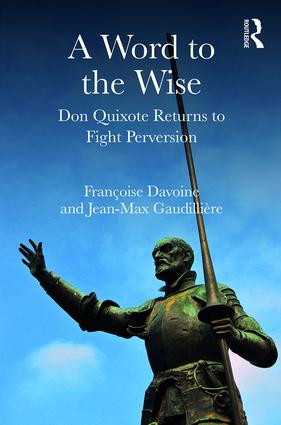 Also by Francoise Davoine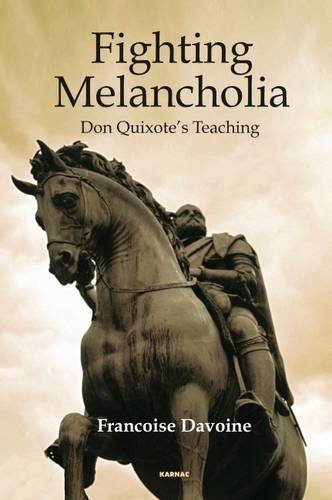 After giving us a fascinating reading of Cervantes' classic novel in Don Quixote: Fighting Melancholia, Françoise Davoine and Jean-Max Gaudillière co-author a second work, to reflect on the hero's battle against perversion. To do so, they retrace his adventures in the Cervantes' second Don Quixote, written ten years after the first.
The authors follow in his footsteps as he embarks on this other extraordinary journey in which perversion is laid bare for all to see, creating not only a powerful social link, but even a form of government. Cervantes shows us how madness acts as a means to confront it: here again, the field of action presented to the reader is explored in rigorous detail. The reliability of this strategy derives from the power of the given word, which has to oppose lies, seduction, secrets, trickery and crime, in order to confer authenticity to what madness reveals.
Interestingly, at the end of this second journey undertaken by his hero, Cervantes decides to kill off his protagonist in order to save him from further editorial forgery (given that the first novel was plagiarised). Before that, though, he shows us how effective this means of fighting perversion really is, no matter how foolish it may appear. The "good listeners" that psychoanalysts are will recognise the experience gleaned from contact with war traumas, and will undoubtedly be able to provide a few clinical cases of their own that illustrate the Quixotic method.
Perversion, seen here as potentially constitutive of all social links and as something which reduces the subject to a mere object – becomes the target of the author's discourse in this Second Part of Don Quixote, as well as that of the hero's victorious combat. A word to the wise (or to "good listeners", as the French title says)!
About the Author(s)
Françoise Davoine obtained an Agregation in classics (French literature, Latin and Greek) in 1966, followed by a doctorate in sociology in 1981, before becoming a psychoanalyst. She worked for thirty years as a psychoanalyst in public psychiatric hospitals in France, and as an external consultant and is currently in private practice. She was a Professor at the Centre for the Study of Social Movements, École des Hautes Études en Sciences Sociales (EHESS) in Paris, where she and Jean-Max Gaudillière conducted a weekly seminar on 'Madness and the Social Link'. She has also made numerous presentations at the Austen Riggs Center in Massachusetts (USA), as well as elsewhere in the US, in England, Sweden, Finland, Greece, Mexico, Brazil, Argentina, and Switzerland. Dr Davoine is the author of many articles and books, including La Folie Wittgenstein, Mother Folly, and History Beyond Trauma (with Jean Max Gaudillière).
More titles by Francoise Davoine
Jean-Max Gaudillière became a psychoanalyst and member of the Ecole Freudienne in Paris when he discovered the impact of the historical catastrophies reflected in the symptoms of patients confined to asylums. In the weekly seminar called 'Madness and the Social Link', held for forty years at the EHESS with Françoise Davoine, Gaudillière combined his clinical work with the exploration of literary works dealing with the madness of war, written by authors like Kenzaburo Oe, Tonni Morrison, Strindberg, Feydeau, Pat Barker, Bion, Musil, Rabelais, Kerouac and Kurt Vonnegut and others. He often referred to the Greek authors of antiquity, whose work he knew intimately. He published numerous articles and gave many conferences. A member of the ISPS US and Erikson Scholar at Austen Riggs Center, he is the co-author of two books written with Françoise Davoine: History Beyond Trauma and A Word to the Wise. He died in March 2015.
You may also like