Also by Jeanne Magagna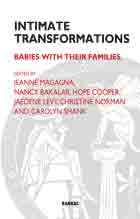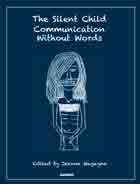 This important book shows how psychotherapy can address severe eating disorders in children and young people, illustrating the ways an imprisoned self can be released from suffering.
The book features a range of case studies while addressing core issues such as self-harm, hallucinations and the threat of suicide, as well as related topics such as depression and psychosis. Illustrating the psychological roots to eating disorders, it places therapy within hospital, clinical and multi-disciplinary contexts, as well as displaying how psychoanalytic theory can be applied across various settings and in different teams.
Written by an eminent author in the field, this will be a key text for anyone wishing to understand eating disorders in children from a psychotherapeutic and psychoanalytic dimension.
About the Author(s)
Jeanne Magagna was Head of Psychotherapy Services at Great Ormond Street Hospital for Children for twenty-two years. She also worked for ten years at Ellern Mede Centre for Eating Disorders in London. She received professional qualifications as a child, adult and family psychotherapist and a doctorate from the Tavistock Clinic. Formerly, Jeanne was the vice-president and joint coordinator of training for the Centro Studi Martha Harris Tavistock model trainings in Florence and Venice. She edited Universals of Psychoanalysis and jointly edited Psychotherapy with Families and Intimate Transformations: Babies with their Families (Karnac Books, 2004). Her special interest is applying the understandings of infant observation to work with children suffering from communication difficulties and anorexia nervosa.
You may also like