A Psychoanalyst on His Own Couch: A Biography of Vamik Volkan and His Psychoanalytic and Psychopolitical Concepts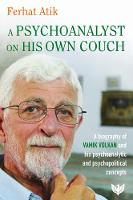 Book Details
Publisher : Karnac Books
Published : July 2019
Cover : Paperback
Pages : 204
Category :
Psychoanalysis
Catalogue No : 94297
ISBN 13 : 9781912691159
ISBN 10 : 9781912691
Also by Vamik D. Volkan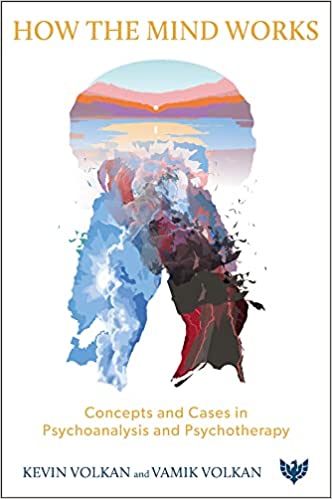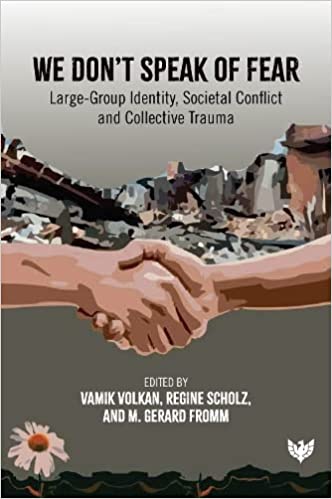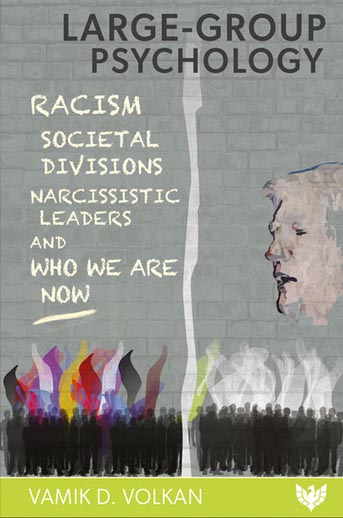 Vamik Volkan puts himself on his couch and tells his fascinating life story as an international psychoanalyst who has seen and studied humans in many parts of the world to renowned writer, scriptwriter, and director Ferhat Atik.
Born to Turkish parents in Cyprus in 1932, Vamik moved to the US in 1957 where he still resides today. Over the past half century, his career has flourished in ways few could have foreseen. He has founded many worthwhile organisations and initiatives and has taken his research and work into real-world international relations. Therefore, any book about Vamik Volkan cannot limit itself to mere biography; it is also a professional guide, the life of a professor and his real-life stories, a means towards understanding humanity, societies, memories and modes of psychological treatment. Within are many influential and widely accepted concepts that Dr Volkan introduced to the wider world.
Ferhat Atik carried out exhaustive research involving many hours of interviews with Dr Volkan as well as reading and digesting all forty-two of his books. Once Atik had mastered the minutiae of Dr Volkan's works, the interviews were transcribed and they became the backbone of the book. Dr Volkan's first-hand accounts are throughout this thoughtful and empathetic biography and he has also written a foreword.
This collaborative biography is full of fascinating insight into a modest man whose work took him to some of the most combative and volatile parts of the world, where his interventions had positive, real-world effects for us all. Professionals working within his field and also those outside will find it full of inspiration and innovation – a riveting read for anyone with an interest in international relations, which should be us all in these uncertain times.
Reviews and Endorsements
The lifework of Vamık Volkan could not be more timely than now in our globalized world where large groups clash, populations are displaced, and national borders destabilized. His extraordinary discoveries about the psychology of large groups, their shared traumas, and their unresolved mourning are indispensable to international diplomacy. From Cyprus to Nobel Peace Prize attention – it is rare that a person's biography can be mobilized so fruitfully for the enlightenment of an age.
Molly S. Castelloe, Ph.D., Director of the documentary film Vamik's Room, www.vamiksroom.org

This story of Vamık Volkan's life reads like a fascinating novel, starting with the bizarre experience of his being kidnapped as an infant, which uncannily foreshadowed the direction of his professional life. No stranger to dangerous situations, Dr. Volkan has traveled to some of the most politically volatile areas in the world. As a result of his work, he has become one of the most influential psychoanalysts in history, and has been nominated for the Nobel Peace Prize an incredible five times.
Vamık Volkan was born in Cyprus, which is a mineral-rich island country in the Mediterranean with a long-standing history of ethnic fighting. It has served as his "living laboratory," a crucible for his brilliant application of psychoanalytic principles to large-group psychology. His methodology has been shown repeatedly to truly help with international conflict resolution. It is Volkan's genius, that through the integration of his own personal psychology with his ethnic/cultural psychology, he almost single-handedly created a whole new field of study.
The author of this truly exceptional biography, a celebrated Turkish writer, has a deep cultural resonance with his subject, which enables him to enlighten us with his nuanced understanding of Volkan's complex background. The reader has an unparalleled opportunity to follow the inner and outer details of Vamık Volkan's life as they unfold in this remarkably well-written book.
Ira Brenner, M.D., Clinical Professor of Psychiatry, Sidney Kimmel Medical College of Thomas Jefferson University; Training and Supervising Analyst, Psychoanalytic Center of Philadelphia

I strongly recommend Atik's book as a splendid introduction to the fascinating life and work of Vamik Volkan.
Richard M. Waugaman, Journal of the American Psychoanalytic Association

This biography by Ferhat Atık presents us with an intriguing introduction to Dr. Volkan's life story and his contributions to the psychoanalytic field, as well as to the global peace process. In an age where the world is ravaged by the displacement of large populations and a rampant sense of uncertainty and anxiety, reading Dr. Volkan's biography constitutes a source of inspiration. It provides a stimulating glance into a dedicated man's life journey comprised of promoting understanding of stories with deep roots and developing transformative practices of retelling them.
Zeynep Catay, Ph.D. Candidate, NYU Postdoctoral Program in Psychoanalysis – The American Journal of Psychoanalysis
Table of Contents

About the author
About Vamık Volkan
About This Book
History of Cyprus

Chapter 1: Rengin – A Bus ride
Chapter 2: Father's Memoirs
Chapter 3: Vignettes of Life
Chapter 4: Coming to the USA and Later On
Chapter 5: Friendship with Denktaş
Chapter 6: The Immortal Atatürk Book
Chapter 7: Psychoanalytical Practices: "What does Vamık Volkan treat?"
Chapter 8: Various Aspects of Large-Group Psychology
Chapter 9: A Case Study of a Large Group Under Stress: The Birds of Cyprus
Chapter 10: Linking Objects, Linking Phenomena and Nostalgia in Large Groups
Chapter 11: Immigration, Globalisation and Racism
Chapter 12: Intergenerational Transmissions, Chosen Traumas and Entitlement Ideologies
Chapter 13: On Belief and the Psychology of Religion
Chapter 14: A Psychopolitical Approach for the Reduction of Large-Group Conflict: The Tree Model

Last Words
References
Index
About the Author(s)
Ferhat Atik is a Turkish Cypriot writer, scriptwriter and director. Having lectured on economics, media, literature and cinema at doctorate level and having published articles in newspapers and journals, Ferhat Atik then became a producer and TV and radio host. He has published many articles, several novels and various film scripts. Silk Road, Autumn, Toy Car, Double Port, When There is Still Time, Kingdom of Lambousa, and After Tomorrow are among his published works. Ferhat Atik has directed and written screenplays for short films which have appeared in international film festivals, particularly in Italy, India and the Far East. His full-length feature film The Key, based on his own novel Autumn, premiered in the 48th International Antalya Golden Orange Film Festival and was then shown at the 31st Istanbul Film Festival in 2012. Ferhat Atik teaches creative writing and screenwriting at Girne American University and he is the owner of the Golden Pen award of Turkey at 2018.
Vamik D. Volkan is an Emeritus Professor of Psychiatry at the University of Virginia, an Emeritus Training and Supervising Analyst at the Washington Psychoanalytic Institute, and the Senior Erik Erikson Scholar at the Austen Riggs Center in Stockbridge, Massachusetts. He is the president of the International Dialogue Initiative and a former president of the International Society of Political Psychology, the Virginia Psychoanalytic Society, and the American College of Psychoanalysts. He received the Sigmund Freud Award given by the city of Vienna in collaboration with the World Council of Psychotherapy, and in 2015 received the Sigourney Award, honouring achievements for the advancement of psychoanalysis.
You may also like