A Psychoanalyst on His Own Couch: A Biography of Vamik Volkan and His Psychoanalytic and Psychopolitical Concepts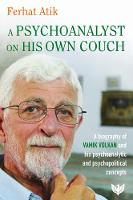 Book Details
Publisher : Phoenix Publishing House
Published : July 2019
Cover : Paperback
Pages : 204
Category :
Psychoanalysis
Catalogue No : 94297
ISBN 13 : 9781912691159
ISBN 10 : 9781912691
Also by Vamik D. Volkan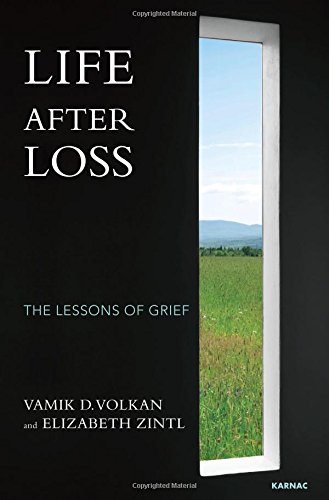 Vamik Volkan puts himself on his couch and tells his fascinating life story as an international psychoanalyst who has seen and studied humans in many parts of the world to renowned writer, scriptwriter, and director Ferhat Atik.
Born to Turkish parents in Cyprus in 1932, Vamik moved to the US in 1957 where he still resides today. Over the past half century, his career has flourished in ways few could have foreseen. He has founded many worthwhile organisations and initiatives and has taken his research and work into real-world international relations. Therefore, any book about Vamik Volkan cannot limit itself to mere biography; it is also a professional guide, the life of a professor and his real-life stories, a means towards understanding humanity, societies, memories and modes of psychological treatment. Within are many influential and widely accepted concepts that Dr Volkan introduced to the wider world.
Ferhat Atik carried out exhaustive research involving many hours of interviews with Dr Volkan as well as reading and digesting all forty-two of his books. Once Atik had mastered the minutiae of Dr Volkan's works, the interviews were transcribed and they became the backbone of the book. Dr Volkan's first-hand accounts are throughout this thoughtful and empathetic biography and he has also written a foreword.
This collaborative biography is full of fascinating insight into a modest man whose work took him to some of the most combative and volatile parts of the world, where his interventions had positive, real-world effects for us all. Professionals working within his field and also those outside will find it full of inspiration and innovation – a riveting read for anyone with an interest in international relations, which should be us all in these uncertain times.
About the Author(s)
Vamik D. Volkan is an Emeritus Professor of Psychiatry at the University of Virginia, an Emeritus Training and Supervising Analyst at the Washington Psychoanalytic Institute, and the Senior Erik Erikson Scholar at the Austen Riggs Center in Stockbridge, Massachusetts. He is the president of the International Dialogue Initiative and a former president of the International Society of Political Psychology, the Virginia Psychoanalytic Society, and the American College of Psychoanalysts. He received the Sigmund Freud Award given by the city of Vienna in collaboration with the World Council of Psychotherapy, and in 2015 received the Sigourney Award, honouring achievements for the advancement of psychoanalysis.
You may also like