A Parent's Guide to High-Functioning Autism Spectrum Disorder: How to Meet the Challenges and Help Your Child Thrive: Second Edition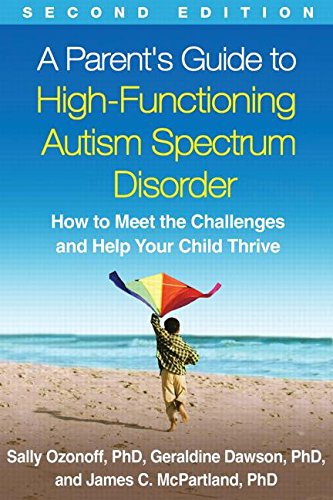 Book Details
Publisher : Guilford Press
Published : 2014
Cover : Paperback
Pages : 290
Category :
Autism and Aspergers
Catalogue No : 36729
ISBN 13 : 9781462517473
ISBN 10 : 1462517471
Also by Geraldine Dawson
Also by Sally Ozonoff
Also by James McPartland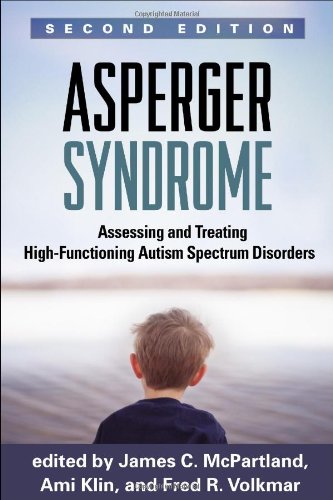 Packed with real-life stories and everyday problem-solving ideas, this book has given many tens of thousands of parents the facts they need about high-functioning autism spectrum disorder (ASD), including Asperger syndrome. The authors are leading experts who describe ways to work with these kids' unique impairments and capabilities so they can grow into happy, self-sufficient adults. Parents learn practical strategies for helping their son or daughter relate more comfortably to peers, learn the rules of appropriate behavior, and succeed in school. The book also discusses what scientists currently know about ASD and how it is diagnosed, as well as what treatments and educational supports have been shown to work. Updated with the latest research, resources, and clinical strategies, the second edition clearly explains the diagnostic changes in DSM-5.
About the Author(s)
Sally Ozonoff, PhD, is Endowed Professor and Vice Chair for Research in the Department of Psychiatry and the MIND Institute--a national center for the study and treatment of ASD--at the University of California, Davis. Dr. Ozonoff is widely known for her research and teaching in the areas of diagnosis and assessment of ASD, and has an active clinical practice.
Geraldine Dawson, PhD, is Professor of Psychiatry and Director of the Duke Center for Autism Diagnosis and Treatment at Duke University. She served as Founding Director of the University of Washington Autism Center. An internationally recognized autism expert with a focus on early detection, intervention, and brain plasticity in autism, Dr. Dawson is a passionate advocate for families. She is coauthor of An Early Start for Your Child with Autism.
More titles by Geraldine Dawson
James C. McPartland, PhD, is Assistant Professor at the Yale Child Study Center and Director of the Yale Developmental Disabilities Clinic. He has worked with children with ASD and their families for more than 15 years. Dr. McPartland's award-winning research focuses on brain processes in ASD, with the goal of developing new approaches to diagnosis and treatment.
You may also like