Richard G. Heimberg
Richard G. Heimberg, PhD, is the Thaddeus L. Bolton Professor of Psychology and Director of the Adult Anxiety Clinic of Temple at Temple University. He is past president of the Association for Behavioral and Cognitive Therapies (ABCT) and the Society for a Science of Clinical Psychology (SSCP) and former editor of the journal Behavior Therapy. Well known for his efforts to develop and evaluate cognitive-behavioral treatments for social anxiety and other anxiety disorders, Dr. Heimberg has authored several books and 450 articles and chapters. As an educator and mentor of clinical psychology doctoral students, he has received awards from ABCT, SSCP, the Society of Clinical Psychology, and the American Psychological Association of Graduate Students.
Showing 1 to 4 of 4 items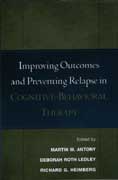 Organized around specific psychological disorders, this important work brings together leading scientist-practitioners to present strategies for maximizing the benefits of cognitive-behavioral... (more)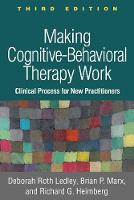 "What should I do when a client asks me personal questions?" "How do my client's multiple problems fit together, and which ones should we focus on in treatment?"
This engaging text--now... (more) Social phobia is the least well known and least well understood of the anxiety disorders, not becoming an official part of the diagnostic nomenclature until the publication of DSM-III in 1980.... (more)
Showing 1 to 4 of 4 items