Stanislav Grof
Stanislav Grof, MD, is a psychiatrist with more than fifty years of experience in research of non-ordinary states of consciousness. He has been Principal Investigator in a psychedelic research program at the Psychiatric Research Institute in Prague, Czechoslovakia; Chief of Psychiatric Research at the Maryland Psychiatric Research Center; Assistant Professor of Psychiatry at the Johns Hopkins University; and Scholar-in-Residence at the Esalen Institute. He is currently Professor of Psychology at the California Institute of Integral Studies, conducts professional training programs in holotropic breathwork, and gives lectures and seminars worldwide. He is one of the founders and chief theoreticians of transpersonal psychology and the founding president of the International Transpersonal Association (ITA). In 2007, he was granted the prestigious Vision 97 award from the Vaclav and Dagmar Havel Foundation in Prague. He is the author and editor of many books.
Showing 1 to 11 of 11 items


This accessible and comprehensive overview of the work of Stanislav Grof, one of the founders of transpersonal psychology, was specifically written to acquaint newcomers with his work. Serving as a... (more)
Here Grof presents a useful model of the psyche - a model extended by his thirty years of studying non-ordinary states of consciousness. It is useful for understanding such phenomena as shamanism,... (more)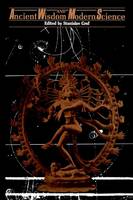 Recent advances in a variety of scientific disciplines have revealed the limitations of the Newtonian-Cartesian model of the universe. One of the interesting aspects of this development is the... (more)

Presents an array of data and speculation in support of the timely demand that Western science acknowledge consciousness and its many non-ordinary states. (more)

In addition to the apocalyptic prospect of global nuclear destruction, there are other dismal scenarios involving resource and environmental issues that are less imminent but still serious in the... (more)

Argues that many episodes of transformational crisis have been misdiagnosed as mental illness, and explains how to use such a crisis for spiritual development. (more)

Beyond the Brain seriously challenges the existing neurophysiological models of the brain. After three decades of extensive research on those non-ordinary states of consciousness induced by... (more)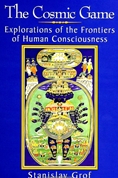 In the context of psychological research, this text addresses some of the most fundamental questions asked by humanity, such as: how did our universe come into being?; and what is the source of... (more)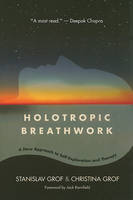 The definitive overview of this transformative breathwork.
In this long-awaited book, Stanislav Grof and Christina Grof describe their groundbreaking new form of self-exploration and psychotherapy:... (more)

The "art of dying" and the posthumous journey of the soul have been the subject of extensive literature and visualization in many cultures. "Dying before dying", or practice in dying, has been sought... (more)
Showing 1 to 11 of 11 items