Maria Esther Cavagnis
Maria Esther Cavagnis is the Director of Studies, Clinical Research Team Coordinator and Senior Tutor in the therapist training programme at the Family Therapy Foundation in Buenos Aires, Argentina. She is a visiting lecturer at several universities in Argentina and Latin America and has worked in private practice since 1982.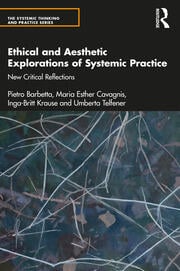 In Ethical and Aesthetic Explorations of Systemic Practice, the four co-authors come together to rhizomatically consider how systemic theories can be reinvigorated in the present day.
This... (more)