Virginia Brabender
Virginia Brabender, PhD, ABPP, is a professor in Widener University's Institute for Graduate Clinical Psychology. She has written five prior books on group psychotherapy and numerous articles.
Showing 1 to 2 of 2 items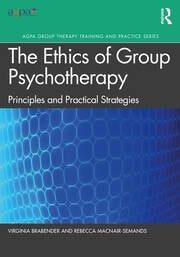 The Ethics of Group Psychotherapy provides group psychotherapists with the ethical and legal foundation needed to engage in effective decision-making in their everyday group practices.
This text... (more)

In this up-to-date text, Dr. Virginia Brabender provides balanced coverage of the major treatment approaches and provides a solid background of both why and how effective group therapy is practiced. (more)
Showing 1 to 2 of 2 items