Emmy Van Deurzen
Emmy van Deurzen is Co-Director of the Centre for the Study of Conflict and Reconciliation, and Honorary Professor at the School of Health and Related Research, University of Sheffield.
Showing 1 to 11 of 11 items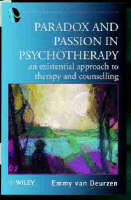 The first part of this book looks at major life issues that people have difficulties with, such as self-confidence, intimacy, power, death and change. The second part considers what existential... (more)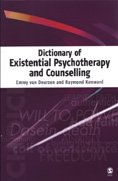 A comprehensive lexicon of existential terms, their meaning and application. With over 350 entries (cross-referenced throughout), the book is the ideal companion to studying the the ideas of... (more)

The unspoken yearning that brings people to therapy is often that of a desperate desire for happiness. Should therapists ignore this desire, interpret it or challenge it? And what does our... (more)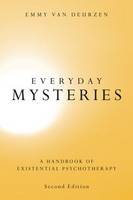 This book provides an in-depth introduction to existential psychotherapy. Presenting a philosophical alternative to other forms of psychological treatment, it emphasises the problems of living and... (more)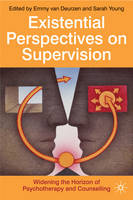 Supervision is an essential part of counselling and psychotherapy practice. It is increasingly recognised as a tool for ensuring high professional standards. In an era of regulation and tightening... (more)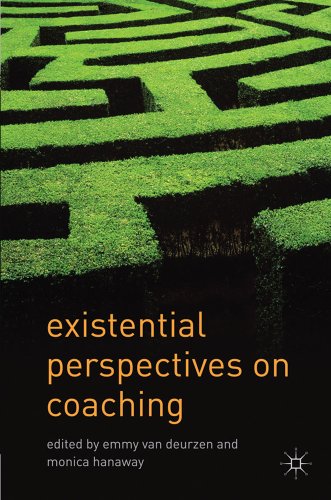 Existential philosophies are concerned with reflecting on life and the human condition, helping us to think critically and creatively about the challenges of our lives and how best to meet them. This... (more)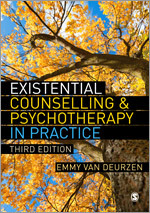 Offering a concrete framework and practical methods for working from an existential perspective, the bestselling Existential Counselling and Psychotherapy is now in its third edition.
Central to... (more)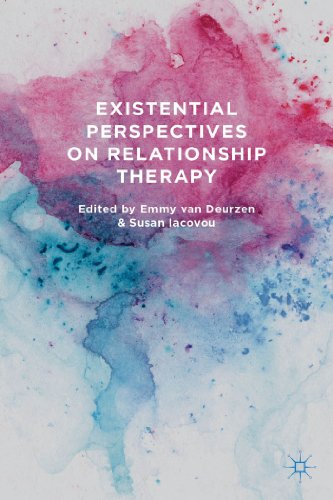 Human beings live in constant battle with issues that are fundamental to their existence. Whether it is a fear of death or problems with intimacy, learning to live with these issues whilst loving... (more)
This is the definitive practical introduction to a skills-based approach in existential therapy. Accessible for those without a philosophical background, it describes the concrete and tangible... (more)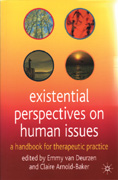 Offers students, teachers and practitioners alike a definitive handbook for the practice of existential psychotherapy. For the first time leading figures from the existential field have been brought... (more)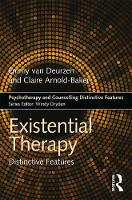 Existential Therapy: Distinctive Features offers an introduction to what is distinctive about this increasingly popular method. Written by two practicing existential psychotherapists, with many... (more)
Showing 1 to 11 of 11 items