Holistic Therapy for People with Dissociative Identity Disorder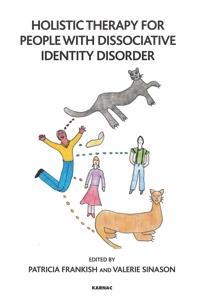 About the Editor(s)
Pat Frankish is a clinical psychologist and psychotherapist with many years of experience in the field of disability. Her doctoral study established a method for measuring emotional developmental stages in people who had suffered trauma and consequent interference in the developmental process. She is from Lincolnshire and after working in a range of settings and spending six years in North Yorkshire and Teesside, she has settled back in Lincolnshire with her own business in partnership with her daughter. They specialise in providing services for people with complex needs, using the model that Pat has developed. They offer direct support, training, and therapy, either as a package or one component. For those who need it they also provide accommodation. Pat has been President of the British Psychological Society, was a founding member of the Institute of Psychotherapy and Disability, and is an active member of her local Church and community.
More titles by Patricia Frankish
Valerie Sinason is a poet, writer, child psychotherapist and adult psychoanalyst. She is Founder Director of the Clinic for Dissociative Studies and President of the Institute for Psychotherapy. She is an Honorary Consultant Psychotherapist at the University of Cape Town Child Guidance Clinic and Chair of Trustees of the First People Centre, New Bethesda, South Africa. She is a Patron of Dorset Action on Abuse (DAA), editor of Trauma Dissociation and Multiplicity and co-editor of Psychoanalytic Psychotherapy after Child abuse. She has published numerous articles and books, including two poetry collections. Valerie Sinason was awarded a Lifetime Achievement Award from the ISSTD (International Society for the Study of Trauma and Dissociation) in April 2016.