Being Taken In: The Framing Relationship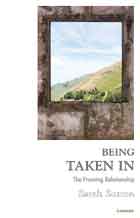 Book Details
Publisher : Routledge
Published : March 2014
Cover : Paperback
Pages : 160
Category :
Child and Adolescent Studies
Category 2 :
Neuroscience
Catalogue No : 34716
ISBN 13 : 9781782200710
ISBN 10 : 1782200711
Also by Sarah Sutton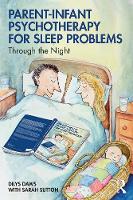 Why is love not enough for children whose early lives have been disturbing? What makes it so hard for such children to make the most of new relationships? How can we help children whose minds are adapted to adversity take in new experience? In the new era of brain research, neuroscience shows the way ahead.
Being Taken In looks at the neuroscience showing how the mother/infant framing relationship wires in our way of understanding the world, and sets a navigation system, complete with built-in danger alerts. For disturbed children, these danger alerts are everywhere, and can even be triggered by the caregiver themselves. This makes the world a disturbing place, not just in the past, but right now. This book applies neuroscience and child development research to clinical practice, and points to emotional regulation through attunement and reflexivity as key factors in effecting change. This is the scientific rationale for psychoanalytic psychotherapy, which enhances neural plasticity, wiring in new connections in the brain through the therapeutic relationship, in much the same way as the early framing relationship.
Being Taken In offers insight from child psychotherapy, psychoanalysis, child development research and neuroscience which will be of use to all those living and working with disturbed children.
Reviews and Endorsements
'This is a brilliant and fascinating book. It tells a moving and dramatic story of the recovery, through psychotherapy, of a boy severely damaged by abuse and neglect. But more than this, it explains how and why psychotherapy works, and the ways in which the brain may be re-wired and the connections to other human beings re-made. It describes the heavy task of the psychotherapist faced with such initial bleakness and bitterness, and why the carrying of this burden is central to the process and to the astounding results.'
— Anne Alvarez, PhD, MACP, Consultant Child and Adolescent Psychotherapist

'This state of the art synthesis of psychoanalytic theory and neuroscience expands on how our internal worlds are not just a personal possession; instead, on both a biological and psychological level, they are continually shaped and shared though relationships. The delicate therapeutic work described in detail here shows, often painfully, how children who have been maltreated in their early years unconsciously bring a host of demons from their past to populate every new relationship in negative and often frightening ways. We are given an account of therapy and theory that has much to interest anyone working or living with a traumatised child, from adoptive parents to experienced clinicians; and it is particularly recommended to anyone contemplating becoming either for its detailed account of what it feels like and what happens when you share the mind of a traumatised child.'
— Robin Balbernie, Consultant Child and Adolescent psychotherapist; Clinical Director, Parent Infant Partnership UK

'A unique synthesis of neuroscience, psychoanalysis, and developmental research as applied in clinical practice with disturbed children. Sarah Sutton describes the psychic damage of early trauma on a young boy and how an emotionally attuned, psychoanalytic play-based therapy can facilitate the recovery of hope, playfulness, and trust.'
— Dr Graham Music, Consultant Child and Adolescent Psychotherapist, Portman Clinic, London
About the Author(s)
Sarah Sutton is a director of the Learning Studio, teaches on Tavistock psychoanalytic studies and infant mental health programmes, and has an independent practice as a psychotherapist.
You may also like