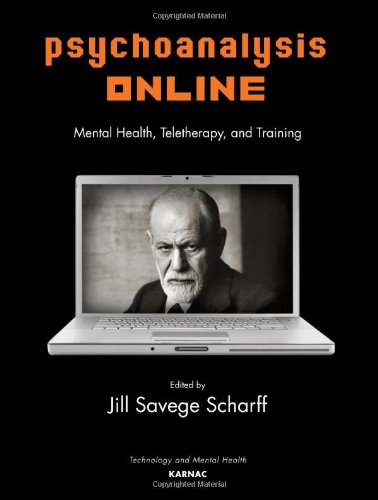 Book Details
Publisher : Routledge
Published : April 2013
Cover : Paperback
Pages : 272
Category :
Psychoanalysis
Catalogue No : 33500
ISBN 13 : 9781780491547
ISBN 10 : 1780491549
Also by Jill Savege Scharff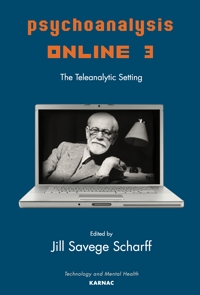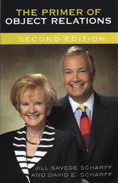 Psychoanalysis Online: Mental Health, Teletherapy and Training, edited by Jill Savege Scharff, MD, is an international collaboration by psychotherapists and psychoanalysts who consider the impact of virtual reality on our society and the uses of communications technology for analytic treatment and professional training. Having examined the impact of communications technology on mental health and relationships, the authors explore its use in analytical treatment conducted on the telephone and over the internet, and review its problems and possibilities. They provide a multi-faceted view of it, an ethical stance in relation to it, and evidence from which to judge its effectiveness. Looking into the future they imagine a time when technology-supported analytic treatment may be not only convenient as a supplement to in-person treatment but also preferable for some patients and therapists in various circumstances. Psychoanalysis Online: Mental Health, Teletherapy and Training invigorates the debate about technology and its responsible use in psychotherapy and psychoanalysis and in distance learning programs for mental health professionals.
Reviews and Endorsements
'Psychoanalysis Online arrives on time and will certainly become the most important book of its era on the many dimensions of tele-analysis. It is comprehensive, responsible, inclusive, and far reaching. It addresses the many irrational objections to this form of psychoanalysis from those who, not practicing it, have the sort of experience of it in mind that one would expect of the uninformed. Yet it also addresses, again and again, the issues that highly experienced people in this field encounter as they move forward with the times and within culture. This book will no doubt be read by every clinician who is working on the phone or by skype and will renew not only a debate on how psychoanalysis is to be conducted but on the oddity of psychoanalysis itself: the analyst sitting behind the couch, patient out of sight, all so the analyst could listen with the third ear. If you recall the objections to psychoanalytical practice itself then you will find in Psychoanalysis Online an uncanny restaging of all the original objections to this most unusual form of therapy.'
- Christopher Bollas, author of The Shadow of the Object, China on the Mind, and The Freudian Moment

'This book, with its diverse essays by experienced analysts, shows clearly that psychoanalysis can be conducted on the telephone and on skype as well as in a personal encounter in the consulting room. It is an innovation made possible by modern technology. This is not some new gimmick but the opposite. Like all true innovations it has illuminated aspects of psychoanalysis which we had not known before. It also shows that communication between persons is what constitutes psychoanalysis and not impersonal blind instinct theory. This is an extremely important book and touches an arena that is deeper than the technical innovation itself.'
- Neville Symington, psychoanalyst and author of The Psychology of the Person and Narcissism: A New Theory
About the Editor(s)
Jill Savege Scharff, MD, FABP (USA), is Co-founder of the International Psychotherapy Institute; Supervising Analyst at the International Institute for Psychoanalytic Training; Clinical Professor of Psychiatry at Georgetown University; and psychoanalyst and psychotherapist with individuals, couples and families in Chevy Chase, Maryland. Jill is an author, editor, and series editor of many books, several co-authored with David E. Scharff.
You may also like