Adolescence: Talks and Papers by Donald Meltzer and Martha Harris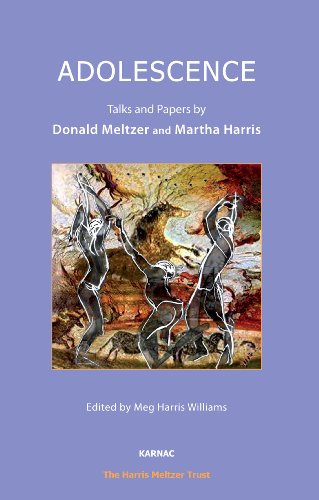 Book Details
Publisher : Harris Meltzer Trust
Published : October 2011
Cover : Paperback
Pages : 252
Category :
Child and Adolescent Studies
Catalogue No : 31877
ISBN 13 : 9781780490113
ISBN 10 : 1780490119
Also by Martha Harris
Also by Donald Meltzer
Also by Meg Harris Williams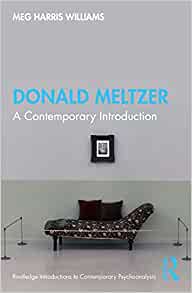 Paperback
£29.99
In stock, despatched within 24 hours
Free delivery worldwide
This title has been delisted and is no longer available to purchase
This volume contains a representative selection of talks and writings by Martha Harris and Donald Meltzer on the key developmental phase of adolescence, from their teachings both separately and together over many years. Similar books on this topic by these authors have existed for some time in Italian and in Spanish but not until now in English.
Reviews and Endorsements
'This collection of the thought and work of Donald Meltzer and Martha Harris on adolescence is a potent witness to the devotion and enthusiasm with which they pursued their love of the psychoanalytic method and its sympathetic use at this most volatile age. The writing sparkles with wit and vigour and it is a great pleasure to hear again two voices which together express profound scholarship and virtuosic intuition.'
- Kenneth Sanders, Fellow of the British Psychoanalytical Society; author, Post-Kleinian Analysis

'The distinct, yet also conjoined, charisma of Martha Harris and Donald Meltzer sings through these pages. When these papers, lectures and exchanges were written, adolescent life was very different from the contemporary picture. Yet the underlying truths about the nature of human development remain. The pages are vividly evocative of the 'condition' of being adolescent. We encounter here the wisdom and essence of the personal and clinical experience that so impressively underpins current practice.'
- Margot Waddell, Psychoanalyst and consultant child psychotherapist

'Meltzer referred to this stage of life as the 'great combine harvester of adolescence'. In essence: all have to go through it; some find it hard to emerge from it. Theory and clinical material bring alive the political and ethical states of mind of adolescents as they re-evaluate their child knowledge and understanding. The tension builds through the book, leading from imaginative descriptions of ordinary pubertal states of mind to the destructiveness of perversity. The case discussions in the book provide a master class on technique and clinical understanding.'
- Ellie Roberts, Consultant child psychotherapist
About the Author(s)
Donald Meltzer (1923-2004) is widely known as a psychoanalyst and teacher throughout Europe and South America. He is the author of many works on psychoanalytic theory and practice, including The Psychoanalytical Process, Sexual States of Mind, Explorations in Autism, The Kleinian Development, Dream Life, Studies in Extended Metapsychology, and The Claustrum, all published by the Harris Meltzer Trust.
Martha Harris (1919-1987) read English at University College London and then Psychology at Oxford. She taught in a Froebel Teacher Training College and was trained as a Psychologist at Guys Hospital, as a Child Psychotherapist at the Tavistock Clinic, where she was for many years responsible for the child psychotherapy training in the department of Children and Families, and as a Psychoanalyst at the British Institute of Psychoanalysis. Together with her first husband Roland Harris (a teacher) she started a pioneering schools counselling service. With her second husband Donald Meltzer she wrote a psychoanalytical model of The Child in the Family in the Community for multidisciplinary use in schools and therapeutic units.
Meg Harris Williams, a writer and artist, studied English at the Universities of Cambridge and Oxford and art at the Accademia di Belle Arti in Florence, and has had a lifelong psychoanalytic education, working closely with Donald Meltzer. She has written and lectured extensively in the UK and abroad on psychoanalysis and literature. She is a visiting lecturer for AGIP and at the Tavistock Centre in London, and an Honorary Member of the Psychoanalytic Center of California. She is married with four children and lives in Farnham, Surrey.
You may also like