Narcissism: A Critical Reader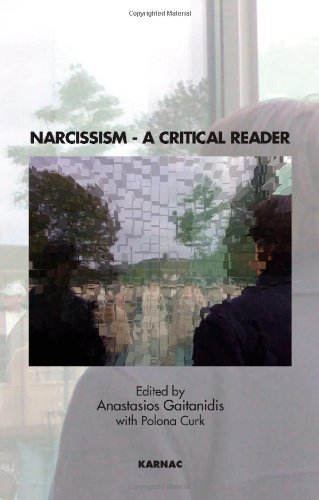 Book Details
Publisher : Routledge
Published : 2007
Cover : Paperback
Pages : 256
Category :
Psychoanalysis
Catalogue No : 24710
ISBN 13 : 9781855754539
ISBN 10 : 1855754533
Also by Anastasios Gaitanidis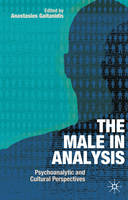 This book provides a comprehensive review of the existing perspectives and applications of narcissism as a psychoanalytic concept that has been extremely influential in the fields of psychotherapy, social science, arts and humanities. Ten authors from different disciplines have been invited to write on the topic of narcissism as it is approached in their specialist field, resulting in an exciting and inclusive overview of contemporary thought on narcissism. This book is also a critical reader. Each author closely examined and analysed the possibilities and limitations of different views on narcissism. It is thus a very useful book both for students and experts who look for a deeper and broader understanding of the notion of 'narcissism' and its various psychotherapeutic, social and cultural applications.
Reviews and Endorsements
'This book provides an ideal introduction both to the diverse ways in which narcissism is approached in clinical work, and to the complex interaction between clinical work and the broad cultural elaborations of narcissism. Gaitanidis and his Assistant Editor Curk cogently locate all the papers within the parameters of the wider contemporary debate on narcissism, and the book must be central reading both for counselling and psychotherapy trainees, and cultural and social studies students.'
- Martin Stanton, Associate Research Fellow, University of Cambridge, Consultant Staff Counsellor, University College London

'Dr Gaitanidis and his Assistant Editor Curk present us with a fresh re-evaluation of the venerable subject of narcissism in this most interesting and diverse edited work. After a faithful review of the psychoanalytic conception of narcissism, the various other contributors tease apart the narcissistic object-relations experience as it pertains in the individual, in coupling, in the community, in art and in other areas and disciplines. This is a singular work. I do not recall the subject of narcissism having ever before been dealt with so broadly, so extensively and so deeply.'
- James Grotstein, MD, Clinical Professor of Psychiatry at UCLA, Supervising Analyst at the Los Angeles Psychoanalytic Society/Institute

'Narcissism is much abused for good and ill in current psychoanalytic theory and practice. This book is thus very timely in bringing together articles developing measured and critical debates about this topic, focussing specifically on narcissism and love.'
- Janet Sayers, Professor of Psychoanalytical Psychology, University of Kent

About the Editor(s)
Anastasios Gaitanidis is a Permanent Visiting Lecturer in Psychoanalytic Studies at Goldsmiths College (University of London), an Associate Lecturer in Social Sciences at the Open University and a Visiting Lecturer in Cultural Studies at the University of Kent. He is also a Psychodynamic Counsellor/Psychotherapist in private practice.
More titles by Anastasios Gaitanidis
Polona Curk is an independent scholar. She previously worked as an associate research fellow in Psychosocial Studies at Birkbeck College, University of London, where she also completed her PhD. She has a background in psychoanalytic studies and works at the intersection of psychoanalysis, feminist philosophy and social theory. Her research examines intimacy and autonomy as two intrinsically linked processes through which the self lives relationally, and theorizes intimate autonomy as connected to continual attentiveness to the issues of dependency and destructiveness. She writes on the topics of attachment, intimacy, power dynamics, ambivalence, autonomy, and ethical responsibility. She has previously worked as a counsellor-volunteer in a non-governmental organization against domestic violence.
You may also like