Donald Robertson
Donald Robertson is a registered psychotherapist (UKCP/EAP) in private practice, specialising in clinical hypnosis and cognitive-behavioural therapy (CBT). He has been working as a therapist since 1996, and is currently the principal of the UK College of Hypnosis & Hypnotherapy, a private training provider. Donald has published dozens of articles on hypnosis, philosophy, and psychotherapy in professional journals and periodicals. He is the author of Teach Yourself Resilience (Hodder), The Philosophy of Cognitive-Behavioural Therapy (Karnac), and the editor of The Discovery of Hypnosis: The Complete Writings of James Braid, the Father of Hypnotherapy (NCH). He regularly speaks at conferences and other events on issues such as hypnosis and philosophy in psychotherapy. Donald originally comes from Ayr, on the West coast of Scotland. He previously worked as a counsellor with young offenders, drug users, and schoolchildren, before opening his private practice in Harley Street, London. He studied Mental Philosophy at Aberdeen University before completing his Masters degree in Psychoanalytic Studies at the Centre for Psychotherapeutic Studies, Sheffield University. He holds a number of qualifications in different therapeutic approaches, including two practitioner diplomas in CBT, one from the Centre for Stress Management and the other from Kings College, London.
View the author's own website : www.londoncognitive.com
Showing 1 to 3 of 3 items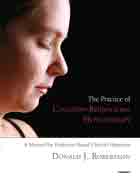 This is a comprehensive evidence-based clinical manual for practitioners of cognitive-behavioural hypnotherapy.
Cognitive-behavioural hypnotherapy is increasingly becoming the dominant approach... (more)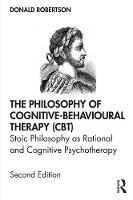 This exciting new edition of The Philosophy of Cognitive-Behavioural Therapy (CBT) demonstrates how techniques and concepts from Socratic philosophy, especially Stoicism, can be integrated into the... (more)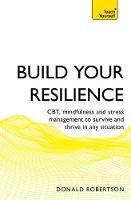 Resilience: How to Thrive and Survive in Any Situation helps you to prepare for adversity by finding healthier ways of responding to stressful thoughts and feelings. You will learn a comprehensive... (more)
Showing 1 to 3 of 3 items