Anton Obholzer
Anton Obholzer is a psychiatrist and psychoanalyst who, through his role as Chief Executive of the Tavistock & Portman NHS Trust, became interested in applying his professional knowledge to workplaces. He has been influential in developing alternative management courses and has taught throughout Europe on business programmes as well as other extensive coaching and consulting.
Showing 1 to 2 of 2 items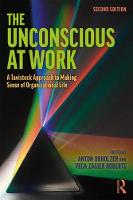 Why do our organizations so often seem to be less than the sum of their parts? What undermines effectiveness and morale, and gets in the way of achieving what we set out to do?
The Unconscious... (more)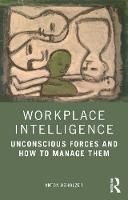 Workplace Intelligence provides a range of insights into the unconscious processes at play in the workplace and an introduction to a balanced approach to organizations.
The book explores key... (more)
Showing 1 to 2 of 2 items