Juan-David Nasio
Juan-David Nasio is a psychoanalyst who lives and works in Paris and was the first psychoanalyst to be inducted into the prestigious French Legion of Honor.
Showing 1 to 5 of 5 items


In A Psychoanalyst on the Couch we find the noted psychoanalyst and Lacan commentator Juan-David Nasio on the analyst's couch himself. In the interview that makes up this book, he provides insight... (more)

In The Book of Love and Pain, Juan-David Nasio offers the first exclusive treatment of psychic pain in Freudian and Lacanian psychoanalytic literature. Using insights gained from more than three... (more)

Provides numerous theoretical advances and eloquently demonstrates the clinical and practical import of Lacan's theory, even in its most difficult or obscure moments. For Nasio it is the unconscious,... (more)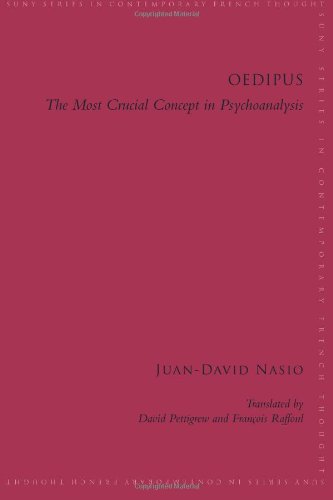 First English translation of Nasio's groundbreaking work on the Oedipus complex.
In this long-awaited book, Juan-David Nasio, one of France's leading Lacanian psychoanalysts, argues that the... (more) In 'A Psychoanalyst on the Couch' we find the noted psychoanalyst and Lacan commentator Juan-David Nasio on the analyst's couch himself. In the interview that makes up this book, he provides insight... (more)
Showing 1 to 5 of 5 items