Jan Resnick
Jan Resnick has practised as a psychoanalytic psychotherapist for over 45 years. He trained in London where he was supervised by R. D. Laing, John Heaton, and Christopher Bollas. He moved from Europe to Australia in 1990 where he founded The Churchill Clinic that ran accredited professional trainings in Analytic Psychotherapy & Counselling. The founding president of the Psychotherapists & Counsellors Association of Western Australia, Jan received an Outstanding Achievement award for his contribution to the profession. He was an Editorial Advisory Board member of the national journal Psychotherapy in Australia, where he penned a regular column for over twenty years. An Advisory Board member of Blue Knot Foundation (formerly Adult Survivors of Child Abuse), Jan is also an accredited supervisor for the Royal Australian/New Zealand College of Psychiatrists in psychotherapy and supervises Developmental Paediatricians at the State Child Development Centre (West Perth).

Jan Resnick has a PhD in Psychology (psychoanalysis) based on a psychotherapeutic understanding and treatment of psychosomatic disorders. Over his career, he founded and presided over four separate mental health charities. He has over 100 publishing credits including his first published book, How Two Love: Making Your Relationship Work and Last, based on his clinical work with couples.

Jan lives with his wife Cath in Perth, Western Australia, and has six children and three grandchildren. His practice is Amygdala Consulting where he consults in psychotherapy and offers clinical supervision.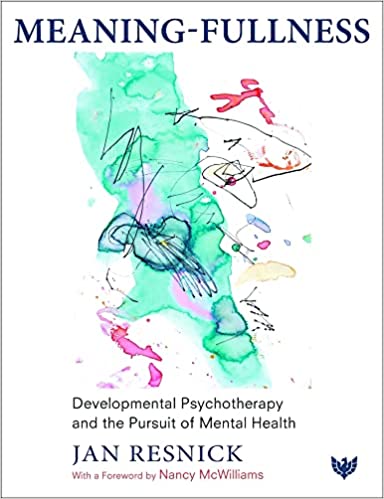 With a Foreword by Nancy McWilliams
The purpose of Meaning-Fullness: Developmental Psychotherapy and the Pursuit of Mental Health is to show why current mental health practices are falling short... (more)