Deirdre Dowling
Deirdre Dowling is a child, adolescent and adult psychoanalytic psychotherapist in private practice in Surrey, UK. She is also a teacher and supervisor. Previously, she worked on the Family Service at the Cassel Hospital, an NHS residential therapeutic assessment and treatment service, and at the British Foundation for Psychotherapy (bpf) as Curriculum Lead for the Independent Child and Adolescent Psychoanalytic Psychotherapy Association (IPCAPA) training.
Showing 1 to 2 of 2 items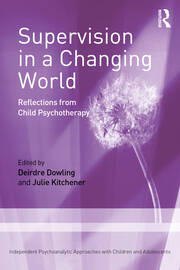 Supervision in a Changing World explores the range of skills and knowledge a child and adolescent psychotherapist brings to the practice of supervision.
Featuring contributions from leading... (more)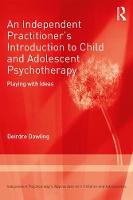 An Independent Practitioner's Introduction to Child and Adolescent Psychotherapy: Playing with Ideas is a comprehensive guide to child and adolescent psychotherapy, taking the practitioner from the... (more)
Showing 1 to 2 of 2 items