Shelley Nathans
Shelley Nathans is on the faculties of The Psychoanalytic Couple Psychotherapy Group and The Psychoanalytic Institute of Northern California and is director/producer of Robert Wallerstein: 65 Years at the Center of Psychoanalysis. Her publications include, Oedipus for Everyone: Revitalizing the Model for LBGTQ Couples and Single Parent Families, ,Psychoanalytic Dialogues. She is co-editor (with Milton Schaefer) of Couples on the Couch: Psychoanalytic Couple Psychotherapy and the Tavistock Model. She is in private practice in San Francisco and Oakland, California.
Showing 1 to 2 of 2 items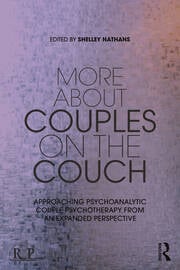 Following the critically acclaimed Couples on the Couch, this volume offers further compelling ideas about couple psychotherapy from a psychoanalytic perspective.
The book well represents the... (more)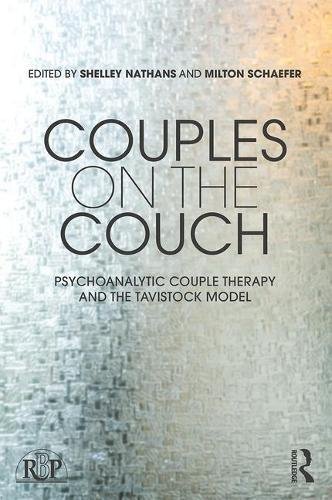 Couples on the Couch provides a clear guide to applying the Tavistock model of couple psychotherapy in clinical psychoanalytic practice, offering a compelling sampling of ideas about couple... (more)
Showing 1 to 2 of 2 items