Ann Steiner
Ann Steiner, PhD, is a Certified Group Psychotherapist and Licensed Marriage and Family Therapist in the San Francisco Bay Area, leading a variety of groups for thirty years. She is an internationally known and highly-respected author, consultant to therapists, lecturer, and workshop presenter.
Showing 1 to 2 of 2 items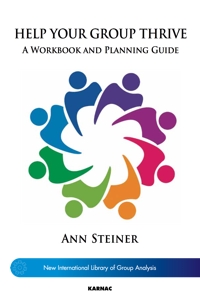 This easy-to-use manual is recommended for leaders of all types of groups – discussion groups, peer support, organizations, and workplace teams. You'll find discussion of the different types of... (more)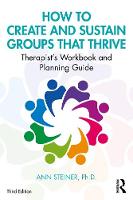 How to Create and Sustain Groups That Thrive is an accessible manual for group leaders of all kinds, from psychotherapy groups to discussion groups.
This thoroughly updated third edition of the... (more)
Showing 1 to 2 of 2 items