John Michael Greer
John Michael Greer is the award-winning author of more than fifty books, including The New Encyclopedia of the Occult, The Druidry Handbook, The Celtic Golden Dawn, and Circles of Power: An Introduction to Hermetic Magic. An initiate in Freemasonry, the Hermetic Order of the Golden Dawn, and the Order of Bards, Ovates and Druids, Greer served as the Grand Archdruid of the Ancient Order of Druids in America (AODA) for twelve years. He lives in Rhode Island with his wife Sara. Greer is also the author of eleven fantasy and science fiction novels and ten nonfiction books on peak oil and the future of industrial society, and also blogs weekly on politics, magic, and the future at www.ecosophia.net.
View the author's own website : http://thearchdruidreport.blogspot.co.uk/
Showing 1 to 2 of 2 items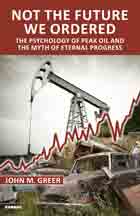 For well over half a century, since the first credible warnings of petroleum depletion were raised in the 1950s, contemporary industrial civilization has been caught in a remarkable paradox: a... (more)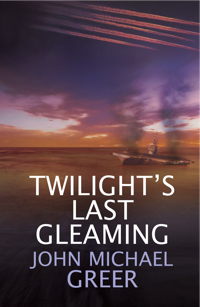 A chilling high-concept geo-political thriller where a declining United States and a resurgent China come to the brink of all out nuclear war.
The year is 2028. Oil is the black gold that... (more)
Showing 1 to 2 of 2 items