Robert Kramer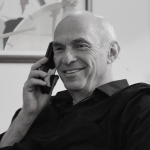 Robert Kramer, PhD, is Visiting Professor of Psychology at Eötvös Loránd University of Budapest, and a practising Rankian psychoanalyst, the only one in the world. He has lectured on the life and work of Otto Rank at the 3rd World Congress on Existential Psychology (2023) in Athens, Greece; Sigmund Freud University in Vienna; Corvinus University of Budapest; George Washington University; American University; the American Psychological Association; the International Psychoanalytical Association; the Sigmund Freud Museum in Vienna; The Program for Hermeneutics and Cultural Studies at Bar-Ilan University, Israel; the University of Athens Medical School, Greece; the International Institute of Existential and Humanistic Psychology, Beijing; the William Alanson White Institute, New York; the Indiana Society for Psychoanalytic Thought in Indianapolis; the Existential-Humanistic Institute, San Francisco; and the University of Pennsylvania School of Social Work in Philadelphia.

He has published in The Los Angeles Review of Books, The Times of Israel (Tel Aviv), and The New European (London). During academic year 2015–2016, he was the inaugural International Chair of Public Leadership at the National University of Public Service in Budapest, Hungary. In 2016, he resigned his chair in protest against the corruption of the Orbán regime.

His articles have appeared in peer-reviewed journals in the US, the UK and, in translation, in Austria, Canada, France, Germany, Hungary, the Netherlands, and Spain. His latest article, Discovering the Existential Unconscious: Rollo May Encounters Otto Rank (The Humanistic Psychologist, 2023) has been published in translation in Chinese and Russian, and is now being translated into Greek, Turkish and Hungarian. He serves on the editorial board of the Journal of Humanistic Psychology (US), founded by Abraham Maslow.

He edited and introduced Otto Rank's A Psychology of Difference: The American Lectures and co-edited, with E. J. Lieberman, The Letters of Sigmund Freud and Otto Rank: Inside Psychoanalysis.

He wrote the 2023 afterword (entitled Reading Becker, Reading Rank) for the fiftieth anniversary edition of Ernest Becker's The Denial of Death, which won the Pulitzer prize in 1974.
Showing 1 to 2 of 2 items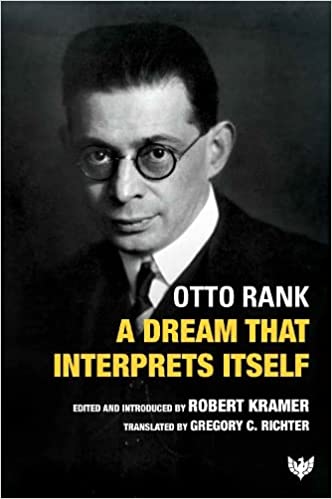 Sigmund Freud hired Otto Rank as his secretary and funded Rank's PhD in literature at the University of Vienna. In 1910, at age 26, Rank published 'A Dream That Interprets Itself'. Freud could not... (more)
Sigmund Freud's relationship with Otto Rank was the most constant, close, and significant of his professional life. Freud considered Rank to be the most brilliant of his disciples. The two... (more)
Showing 1 to 2 of 2 items