Pauline Boss
Pauline Boss, PhD, is emeritus professor at University of Minnesota. She is known worldwide for developing the theory of ambiguous loss and as a pioneer in the interdisciplinary study of family stress management. Dr. Boss is the author of Loss, Trauma, and Resilience: Therapeutic Work with Ambiguous Loss and The Myth of Closure: Ambiguous Loss in a Time of Pandemic. She lives in Minneapolis, Minnesota.
Showing 1 to 4 of 4 items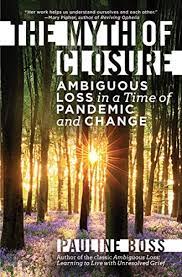 How do we begin to cope with loss that cannot be resolved?
The COVID-19 pandemic has left many of us haunted by feelings of anxiety, despair and even anger. In this book, pioneering therapist,... (more)

New in paperback. Frozen sadness - what we have when we cannot really know what we have lost. This is what Pauline Boss illuminates, explores, and helps to ease. The loss could be a loved one still... (more)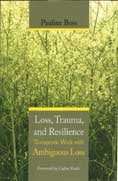 Whether it is a parent in the grip of Alzheimer's or a spouse missing in a disastrous event, we are all touched by ambiguous loss. Here Pauline Boss, the principal theorist of the concept of... (more)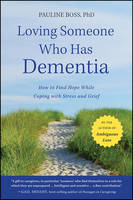 Research-based advice for people who care for someone with dementia Nearly half of U.S. citizens over the age of 85 are suffering from some kind of dementia and require care. Loving Someone Who Has... (more)
Showing 1 to 4 of 4 items