Working with Sex Offenders: A Guide for Practitioners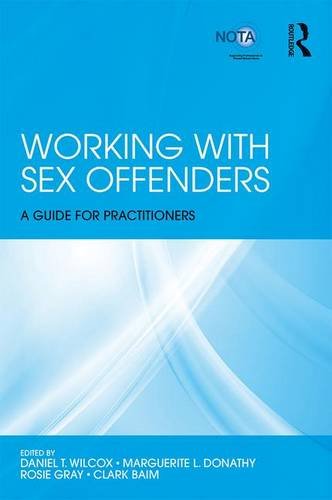 Working with Sex Offenders is a unique book which brings together leading practitioners in the field to provide a comprehensive and up-to-date distillation of relevant guidance to assist anyone who works with sex offenders. The authors examine topics including assessment, treatment, supervision and safeguarding. Skills and strategies for successful engagement with offenders are a key focus of the book, as well as improving understanding of underpinning factors associated with offending and desistance. This volume, which is derived from well-received presentations hosted by the UK's National Organisation for the Treatment of Abusers (NOTA) over a number of years, also offers a detailed examination of individual, organisational and societal roles in relation to identifying and preventing sexual abuse in our communities. Using case examples throughout, Working with Sex Offenders will be essential reading for all professionals involved in the management and treatment of sex offenders.
About the Editor(s)
Clark Baim has 25 years of experience working internationally as a trainer, group leader, supervisor and consultant working with organizational change. He is a registered psychotherapist and senior trainer with the British Psychodrama Association, and he is Co-Director of Change Point Ltd., which offers staff training in a wide variety of organizations. He is also Co-Director of the Birmingham Institute for Psychodrama. Clark has published extensively on supervision, groupwork methods, psychotherapy, attachment theory, applied theatre and offender treatment.
You may also like