When Herscue Met Jomphrey and Other Tales from an Aspie Marriage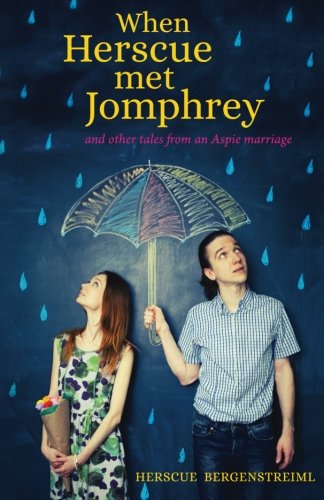 Book Details
Publisher : Jessica Kingsley
Published : 2015
Cover : Paperback
Pages : 320
Category :
Popular Psychology
Category 2 :
Autism and Aspergers
Catalogue No : 38913
ISBN 13 : 9781849056960
ISBN 10 : 184905696X
"I knew this guy was out of the square. He was so far out, he was in the hexagonal prism that was past the triangle next to the square."
When the author met her future husband, she was instantly charmed by his intensity, wacky conversation choices, and innate desire to create peculiar names. Seventeen years, one wedding, one baby and several adopted names later, it began to dawn on 'Herscue' that family jokes about her husband having Asperger's Syndrome may be closer to the truth than she had first imagined.
Filled with moving and hilarious tales, one of which provides the origins of the author and her husband's adopted names, Herscue and Jomphrey, and their even stranger pronunciations, this personal account grapples with the highs and lows of a 25 year marriage to an Aspie husband.
You may also like