What is Counselling?

Book Details
Publisher : Sage
Cover : Paperback
Pages : 192
Category :
Counselling
Catalogue No : 5826
ISBN 13 : 9780803988576
ISBN 10 : 0803988575
Also by Colin Feltham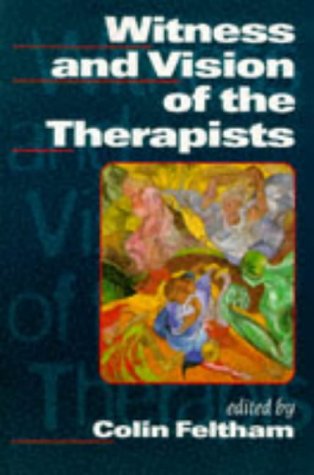 For those seeking an honest appraisal of the activity and profession of counselling, the author of this rigorous examination of the talking therapies asks such key questions as: How has counselling evolved and why is it flourishing now in Western society? What are the limits on its applications? What social functions does it serve? Who benefits from it and who does not? What is its intellectual standing?Colin Feltham brings contemporary counselling into focus by comparisons with other modern and historical helping services, religious and philosophical analyses of the human condition, and the present socio-economic context. He also discusses the topical issue of professionalization, and examines the arguments concerning the alleged differences between counselling and psychotherapy. He demonstrates that it is extremely difficult to define counselling in a way which fairly, unambiguously and accurately places it beyond misunderstanding and which reasonably distinguishes it from other similar activities.
About the Author(s)
Colin Feltham is Emeritus Professor of Critical Counselling Studies, Sheffield Hallam University, Fellow of the British Association for Counselling and Psychotherapy, BACP Senior Registered Practitioner and former co-editor of the British Journal for Guidance and Counselling.
You may also like