We Don't Speak of Fear: Large-Group Identity, Societal Conflict and Collective Trauma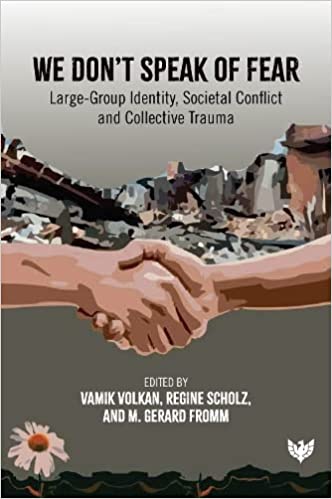 Book Details
Publisher : Karnac Books
Published : April 2023
Cover : Paperback
Pages : 320
Category :
Group Psychotherapy
Category 2 :
Trauma and Violence
Catalogue No : 96875
ISBN 13 : 9781912691098
ISBN 10 : 9781912691
Also by Vamik D. Volkan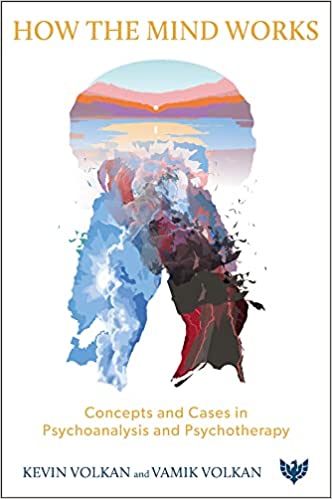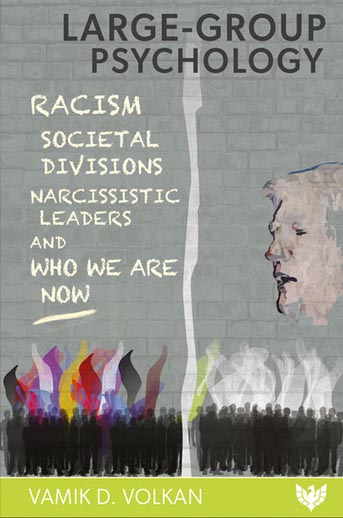 Also by M. Gerard Fromm
With contributions from Lord John Alderdice, Deniz Aribog an, Abdulkadir Cevik, Senem B. Cevik, Coline Covington, Robi Friedman, David Fromm, M. Gerard Fromm, Hiba Husseini, Aleksandr V. Obolonski, Ford Rowan, Regine Scholz, Edward R. Shapiro, Vamik D. Volkan
The International Dialogue Initiative (IDI) is a private, international, multidisciplinary group comprised of psychoanalysts, academics, diplomats, and other professionals who bring a psychologically informed perspective to the study and amelioration of societal conflict. It aims to provide a reflective space to enable an understanding of how the emotional and historical background of hostile relations - often related to trauma - is being experienced in the present. By doing so, antagonists can overcome resistances to dialogue and facilitate the discovery of peaceful solutions to intergroup problems. This book brings together key members of the IDI to present the theory and practice of the important work they do. At its heart, the book holds the idea that, while traumatic experiences may happen to an individual or a family, they also affect society and large-group identity over long periods of time. In that way, trauma plays out between generations and between countries.
The book is divided into three parts: theory, application, and methodology. Trauma is the key thread running throughout and the distinguished contributors investigate healing, dehumanisation, memory, the pandemic, war, terrorism, identity, culture, the law, justice, and religion, among many other fascinating topics. The authors bring in case studies from all over the world, including the United States, Northern Ireland, Russia, Israel, Turkey, Germany, Egypt, and Palestine. To make sense of these, they draw on a wide range of approaches: group relations theory, group analytic theory, psychoanalysis, large-group psychology, psychodynamic theory, psychology, economics, sociology, political science, history, journalism, and the law, to name but a few. This must-read book brings theory to vivid life and brings hope that our fractured world can learn to heal.
Reviews and Endorsements
'In We Don't Speak of Fear, Vamık Volkan, Regine Scholz, and M. Gerard Fromm, with the benefit of their combined experience in conducting IDI conferences (a few of which I have attended and greatly appreciated), have carefully selected articles from well-recognized experts and brought to the field of psychoanalysis an excellent book. It should be considered a must-read for everyone interested in large-group identity, trauma, and global conflict.'
Vaseehar Hassan, PhD, Board Member, Bank Kerjasama Rakyat Malaysia; Senior Associate, Kets de Vries Institute; Executive Coach and Practicum Supervisor, INSEAD

'At this moment in time, when tribalism and polarization are rampant, with humanity split into thousands of splintered groups, and the very planet itself threatened, this compelling book, unlike much of the conflict resolution literature, addresses the deep, frequently unconscious roots of conflict, not just the symptoms. With great understanding and compassion, the various authors explain how the profound, historic wounds of shame and humiliation and fear of loss of identity keep so many communities divided and imprisoned. At the same time, they offer a much-needed vision for how human beings might heal these deep wounds and begin to live on the presumption that we are one human family, despite our differences. We Don't Speak of Fear is a wonderful contribution to the global family and deserves to be read, pondered, and decisively acted upon.'
Hugh O'Doherty, Founding Member, the Leadership and Peacemaking Global Network

'After the Iraq war, politicians talked about power sharing amongst the Sunni and Shiite militias. A worthy political aim but one that did not recognize the psychological impact of the different religious sects having killed each other in the conflict and of the mistrust, suspicion and fear that continued to loom large. This book goes a long way toward addressing psychological states of mind post-conflict and recognizes the need, if there is to be political progress, to address the trauma of war and to create safe spaces to do this. I highly recommend this book for its sensitivity, thoughtfulness, and in-depth thinking, expressed by a rich array of writers.'
Gabrielle Rifkind, Author, 'The Fog of Peace: How to Prevent War'; Director, Oxford Process

'With this unique book, the International Dialogue Initiative and its authors are offering a much-needed helping hand to humanity by illuminating how large-group conflicts can be effectively mediated. Both theory and culturally diverse practice illustrate a multidisciplinary approach, pioneered by Vamık Volkan in 1977, to maximize psychological understanding of the psycho-historical origins of conflict and the possibilities of reaching peaceful conflict resolutions. As a father of two young children, I find that this book and the call for what is described as "depressive" leadership capabilities could not have been timelier.'
Elco Schwartz, Executive Coach/Consultant; PhD Candidate in Governance/Organizational Behaviour, Amsterdam Business Research Institute

'We Don't Speak of Fear presents a profound psychoanalytic approach to understanding large and small group conflict, an approach that requires speaking of fear. Editors Vamık Volkan, Regine Scholz, and M. Gerard Fromm, and their interdisciplinary group of psychoanalytic thinkers, recognize the courage it takes to identify and express the feelings that accompany overlapping individual and collective trauma, whether current or transgenerational. The destructive impact of humiliation and shaming, the allure of authoritarian leadership in the context of fear and despair, and the complex nature of dehumanization are just a few of many clearly presented insights into intractable conflict. In the current climate of rampant polarization, this book is a must-read for anyone working with groups with the goals of constructive collaboration and adaptive change.'
Harriet Wolfe, MD, President, International Psychoanalytical Association

'This book explains brilliantly not just how conflicts arise, but why. Using their own first-hand experience and that of others in the field, the authors introduce the reader to a psychodynamic perspective of why fear is so often replaced with anger. [...] This carefully edited book leads the reader through the fluctuations in 'othering' of recent history in a style that is accessible to therapist and lay reader alike.'
Andy Cottom, psychodynamic psychotherapist with a background in warzones, New Psychotherapist, Autumn 2023
Table of Contents
About the editors and contributors

Introduction
M. Gerard Fromm

Part I: Theory
1. Massive traumas, their societal and political consequences and collective healing
Vamık D. Volkan

2. Dehumanization—the defense that makes evil, cruelty and murder possible: a psychoanalytic exploration
Lord John Alderdice

3. When time becomes an illusion: collective trauma and memory
Regine Scholz

4. We don't speak of fear: large group identity and chosen trauma
M. Gerard Fromm

5. Braving the new: the struggle from loss to agency
Coline Covington

6. Two facets of the pandemic: stigmatization and the psychopolitics of heroization
Deniz Arıboğan

Part II: Application
7. American identity
Edward R. Shapiro

8. A study of ethnopolitical conflicts in Russia and other post-Soviet countries
Alexander V. Obolonsky

9. The German "Welcoming Culture": some thoughts about its psychodynamics
Regine Scholz

10. Identities in flux in a globalized world
Abdülkadir Cevik

11. Cultural exchanges between Turkey and Israel: set for reset
Senem B. Çevik

12. Multiple layers of laws and legal structures: a challenge to rendering justice and a source of identity crisis
Hiba Husseini

13. Religious identity and shared trauma: the First Crusade
Ford Rowan

14. IDI thinking in one Georgetown lawyer working in one small pocket of the legal community
David Fromm

Part III: Methodology
15. International conflict is within individuals: a reflection
Edward R. Shapiro

16. The Sandwich Model: applying the power of small and large groups to conflict resolution
Robi Friedman

17. Traveling through time: a group intervention in Northern Ireland
M. Gerard Fromm

Index
About the Editor(s)
Vamik D. Volkan is an Emeritus Professor of Psychiatry at the University of Virginia, an Emeritus Training and Supervising Analyst at the Washington Psychoanalytic Institute, and the Senior Erik Erikson Scholar at the Austen Riggs Center in Stockbridge, Massachusetts. He is the president of the International Dialogue Initiative and a former president of the International Society of Political Psychology, the Virginia Psychoanalytic Society, and the American College of Psychoanalysts. He received the Sigmund Freud Award given by the city of Vienna in collaboration with the World Council of Psychotherapy, and in 2015 received the Sigourney Award, honouring achievements for the advancement of psychoanalysis.
More titles by Vamik D. Volkan
Regine Scholz, Dr. Phil., is training director and board member of the International Dialogue Initiative, and a group analyst. Since 1987, she has worked in private practice, specializing in individual and collective trauma. As board member (2010–2017) of the Group Analytic Society International (GASI) she organized its international summer schools (Belgrade 2013, Prague 2015, Athens 2016). She also is the co-organizer of five conferences so far on the heritage of Auschwitz, "Voices after Auschwitz". A founding member of the German Society for Group Analysis and Group Psychotherapy (D3G), Dr. Scholz is a supervisor and training analyst of D3G and member of the editorial board of the journal Group Analysis.
M. Gerard Fromm, PhD, directed the Erikson Institute for Education and Research at the Austen Riggs Center for many years, where he is currently Senior Consultant. He teaches at a number of psychoanalytic institutes and is on the faculties of Harvard Medical School and the Yale Child Study Center. He is the editor of The Facilitating Environment: Clinical Applications of Winnicott's Theory (with Bruce L. Smith, PhD) and Lost in Transmission: Studies of Trauma across the Generations. His most recent book, Taking the Transference, Reaching toward Dreams, reports on his clinical work at the Center.
You may also like