Vision and Supervision: Jungian and Post-Jungian Perspectives

Also by Dale Mathers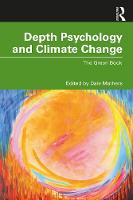 Supervision in analytical psychology is a topic that until recently has been largely neglected. "Vision and Supervision" draws on archetypal, classical, and developmental post-Jungian theory to explore supervision from a variety of different avenues. Supervision is a critical issue for therapists in many training programmes. Quality of training and of therapeutic treatment is paramount, and increasingly the therapy profession is having to devise ways of assessing and monitoring themselves and each other. In this book, Dale Mathers and his contributors emphasise a model of supervision based on parallel process, symbol formation and classical Jungian analysis rather than developmental psychology or psychoanalytic theory, to show how respect for diversity can innovate the practice of supervision.
Reviews and Endorsements
Divided into three sections, this book covers:
* the framework of supervision, its boundaries and ethical parameters
* individuation
* supervision in different contexts including working with organisations and multicultural perspectives.

Written by experienced clinicians, "Vision and Supervision" brings insights from analytical psychology to the supervisory task and encourages the supervisor to pay as much attention to what does not happen in a session as to what does. It offers a fresh perspective for analysts and psychotherapists alike, as well as other mental health professionals involved in the supervisory process.

Table of Contents
Stein, Foreword. D. Mathers, Introduction. Part I: Strange Effects at Boundaries. Stokes, Boundaries: Separation, Merger, Mutuality. Palmer-Barnes, Ethics. D. Mathers, Difficult Patients. Part II: Individuation. Stone, Individuation. Bierschenk, The Spirit of Enquiry. C. Mathers, Mind the Gap: The Symbolic Container, Dreams and Transformation. Wainwright, Representation, Evocation and Witness: Clinical Scenes and Styles of Presentation. Part III: The Collective. Bamber, Working with Organisations. Maitra, Multicultural Perspectives. Heuer, Spooky Action at Distance: Parallel Process in Jungian Analysis and Supervision. Hall, After Word.

About the Editor(s)
Dr Dale Mathers is a Member of the Association of Jungian Analysts, London, UK.
You may also like