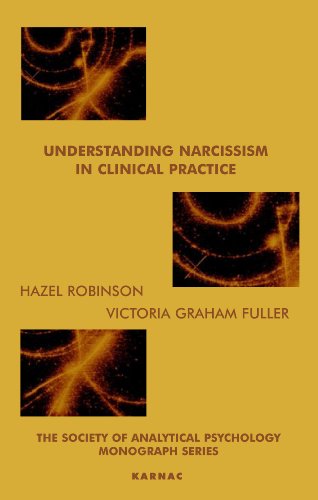 Book Details
Publisher : Routledge
Published : 2003
Cover : Paperback
Pages : 112
Category :
Jung and Analytical Psychology
Catalogue No : 17696
ISBN 13 : 9781855759381
ISBN 10 : 1855759381
Understanding Narcissism in Clinical Practice is a new volume in the eagerly anticipated clinical practice monograph series from the Society of Analytical Psychology. Aimed primarily at trainees on psychotherapy and psychodynamic counselling courses, these compact editions will be invaluable to all who wish to learn the basics of major psychoanalytic theories from an integrated viewpoint. The authors are Jungian analysts trained at the SAP; highly experienced in both theory and practice.
Narcissism is one of the most important contributions of psychoanalysis, as well as one of the most confusing. This monograph presents the clinical condition of narcissistic disorder in a clear, concise and easy-to-read style. The myth of Narcissus, from where the term 'narcissism' originates, is presented and discussed. Several brief case studies, plus one in-depth, illustrate the manifestations of narcissistic disorder that are detailed throughout. The book ends with a summary of the leading theories that have evolved since Freud and takes an intriguing look at the narcissistic traits in Jung's personality and the impact these had on his life and work.
This is an engaging and thorough introduction to the concept of narcissism–an essential addition to your analytic library.
You may also like