True Tales of Organisational Life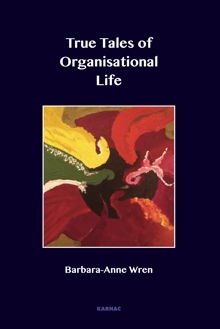 Book Details
Publisher : Routledge
Published : April 2016
Cover : Paperback
Pages : 124
Category :
Organisational Psychology
Catalogue No : 35934
ISBN 13 : 9781782201892
ISBN 10 : 1782201890
The context in which healthcare is delivered continues to be one of extreme organisational turbulence and increasing workload, factors that exacerbate the anxiety felt by staff about keeping themselves, and their patients, truly safe. At the same time there is a focus on so-called 'failures of compassion' in healthcare services. The need for creative conversations to promote flexibility, hope and resilience in staff has never been greater.
In True Tales of Organisational Life, Barbara-Anne Wren describes ways in which space can be created to strengthen the capacity to withstand suffering, whilst acknowledging the creativity and meaningfulness of healthcare work. She describes the application of systemic and narrative psychology to develop interventions at an individual, team, group, and organisational level. The success of these interventions to develop caregivers' confidence to manage the relationships with their patients and with themselves, as opportunities for healing and compassion, is compelling. Case studies illuminate the work described throughout, and the link between storytelling and health is explored.
Reviews and Endorsements
'The NHS remains a noble ideal to which the majority of patients and staff are connected by a metaphorical umbilical cord despite the challenges it faces. In this book Barbara-Anne Wren skilfully explores the stresses and strains involved in remaining human while delivering optimal care.'
- Professor John Pepper, OBE, consultant cardiothoracic surgeon, Royal Brompton Hospital

'In this fascinating book, Barbara-Anne Wren describes the spaces she has created to help staff temporarily separate from the dance of organisational life while ensuring that the psychological work stays close to its movement. The tales she tells take us into the dance, move in tune with the dancer, and lead us through the steps of some of the more memorable ones. An impressive, accessible and moving book.'
- Professor Jamie Hacker Hughes, President of the British Psychological Society

'Schwartz Rounds have the power to change healthcare. This book, replete with real-life narrative, is itself the story of how to put the patient right at the centre of care. In doing so, it provides a key to a space that will allow health professionals to rediscover the joy of caring.'
- Dr Muiris Houston, Adjunct Professor of Medical Humanities, Trinity College Dublin; columnist and health analyst at The Irish Times
About the Author(s)
Barbara-Anne Wren is a psychologist and organisational consultant. While developing staff psychology services at the Royal Free she led on the successful piloting of the first of the two UK Schwartz Rounds. As Lead Psychologist at the Point of Care Foundation she then led on the development of the national training and mentoring programme for Schwartz Round clinical leads and facilitators. As Chair of the UK National Network of Practitioner Occupational Health Psychologists she has worked both nationally and internationally to develop theory and practice to improve staff experience in healthcare settings.
You may also like