Trial-Based Cognitive Therapy: Distinctive Features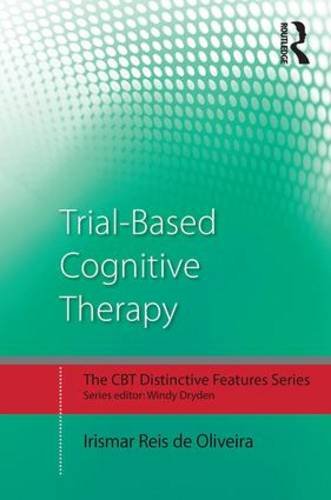 Book Details
Publisher : Routledge
Published : 2016
Cover : Paperback
Pages : 136
Category :
Cognitive-Behavioural Therapies
Catalogue No : 38803
ISBN 13 : 9781138845411
ISBN 10 : 1138845418
Also by Irismar Reis de Oliveira
Trial-Based Cognitive Therapy (TBCT) is a new model of cognitive behaviour therapy (CBT) that organizes standard cognitive and behavioural techniques in a step-by-step fashion, making CBT more easily mastered by the new therapist, more easily understood by the patients, and simpler to be implemented, whilst still maintaining flexibility and CBT's recognized effectiveness. Dividing thirty key features into two parts: 'Theory and Practice', this concise book explores the principles of TBCT, explains the techniques developed throughout TBCT therapy to change dysfunctional cognitions, and provides a clear guide to the distinctive characteristics of TBCT.
Trial-Based Cognitive Therapy will be of interest to psychiatrists, psychologists, social workers, therapists, counsellors and other professionals working in the field of mental health, plus those wanting to learn CBT. It is part of the Distinctive Features series, which asks leading practitioners and theorists of the main CBT therapies to highlight the main features of their particular developing approach. The series as a whole will be essential reading for psychotherapists, counsellors and psychologists of all orientations.
About the Author(s)
Irismar Reis de Oliveira, MD, PhD, is a professor in the department of neurosciences and mental health at the Federal University of Bahia, Brazil. Dr. de Oliveira maintains a private practice and is the editor of Standard and Innovative Strategies in Cognitive Behavior Therapy and coeditor of Integrating Psychotherapy and Psychopharmacology.
You may also like