Treating Pathological Narcissism with Transference-Focused Psychotherapy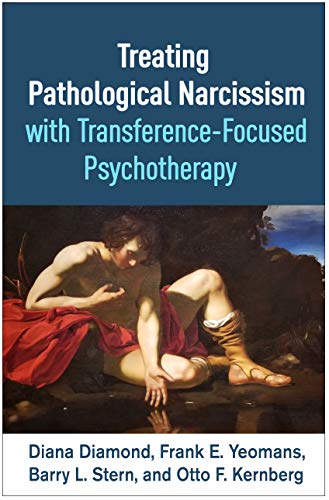 Book Details
Publisher : Guilford Press
Published : December 2021
Cover : Hardback
Pages : 470
Category :
Psychoanalysis
Catalogue No : 96045
ISBN 13 : 9781462546688
ISBN 10 : 1462546684
Also by Diana Diamond

Also by Frank E. Yeomans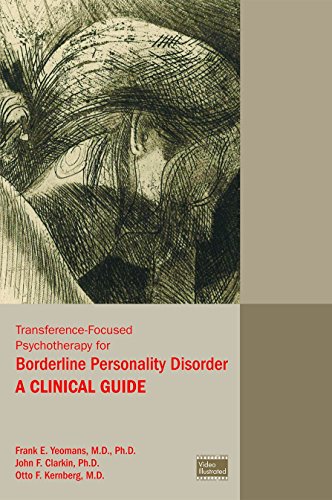 Filling a crucial gap in the clinical literature, this book provides a contemporary view of pathological narcissism and presents an innovative treatment approach. The preeminent authors explore the special challenges of treating patients--with narcissistic traits or narcissistic personality disorder--who retreat from reality into narcissistic grandiosity, thereby compromising their lives and relationships. Assessment procedures and therapeutic strategies have been adapted from transference-focused psychotherapy (TFP), a manualized, evidence-based treatment for borderline personality disorder. Rich case material illustrates how TFP-N enables the clinician to engage patients more deeply in therapy and help them overcome relationship and behavioral problems at different levels of severity. The volume integrates psychodynamic theory and research with findings from social cognition, attachment, and neurobiology.
About the Author(s)
Diana Diamond, PhD, is Professor Emerita in the Doctoral Program in Clinical Psychology at the City University of New York and Senior Fellow at the Personality Disorders Institute at New York Presbyterian Hospital–Weill Cornell Medical College. She is also Adjunct Professor at the New School for Social Research and in New York University's Postdoctoral Program in Psychotherapy and Psychoanalysis. Dr. Diamond's primary interests are developing psychodynamic approaches to treating patients with personality disorders, and assessing changes in attachment, mentalization, and mental representation. Author or coauthor of numerous papers and several books, she is a recipient of the Research Award from Division 39 (Psychoanalysis) of the American Psychological Association. She serves on the editorial boards of Psychoanalytic Psychology and Psychoanalytic Inquiry, is Vice President of the Margaret Mahler Foundation, and has a private practice in New York City.
Frank E. Yeomans, M.D., Ph.D., is Clinical Associate Professor of Psychiatry at the Weill Medical College of Cornell University and Director of Training at the Personality Disorders Institute of New York Presbyterian Hospital, and Director of the Personality Studies Institute in New York City.
More titles by Frank E. Yeomans
Barry L. Stern, PhD, is Clinical Associate Professor of Psychology in Psychiatry at the Columbia University Vagelos College of Physicians and Surgeons and a faculty member at the Columbia University Center for Psychoanalytic Training and Research. Dr. Stern's work centers on the study of personality and mental health and the application of transference-focused psychotherapy with patients across the spectrum of personality functioning, and with couples. Dr. Stern has been a lead investigator in the validation studies of the Structured Interview of Personality Organization (STIPO) and its revision (STIPO-R). His published empirical work focuses on the STIPO and the structural assessment of personality. He has a private practice in New York City.
You may also like