Traumatic Narcissism: Relational Systems of Subjugation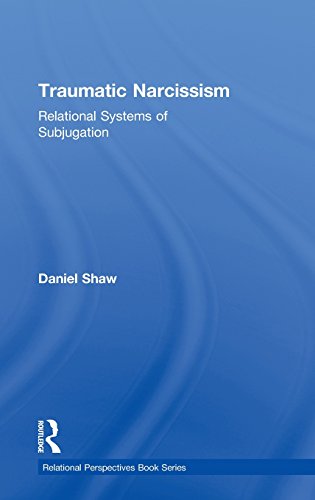 Book Details
Publisher : Routledge
Published : 2013
Cover : Hardback
Pages : 192
Category :
Psychoanalysis
Category 2 :
Trauma and Violence
Catalogue No : 40695
ISBN 13 : 9780415510240
ISBN 10 : 0415510244
Also by Daniel Shaw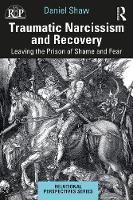 In this volume, Daniel Shaw presents a way of understanding the traumatic impact of narcissism as it is engendered developmentally, and as it is enacted relationally. Focusing on the dynamics of narcissism in interpersonal relations, Shaw describes the relational system of what he terms the 'traumatizing narcissist' as a system of subjugation - the objectification of one person in a relationship as the means of enforcing the dominance of the subjectivity of the other. Daniel Shaw illustrates the workings of this relational system of subjugation in a variety of contexts: theorizing traumatic narcissism as an intergenerationally transmitted relational/developmental trauma; and exploring the clinician's experience working with the adult children of traumatizing narcissists. He explores the relationship of cult leaders and their followers, and examines how traumatic narcissism has lingered vestigially in some aspects of the psychoanalytic profession.
Bringing together theories of trauma and attachment, intersubjectivity and complementarity, and the rich clinical sensibility of the Relational Psychoanalysis tradition, Shaw demonstrates how narcissism can best be understood not merely as character, but as the result of the specific trauma of subjugation, in which one person is required to become the object for a significant other who demands hegemonic subjectivity. Traumatic Narcissism presents therapeutic clinical opportunities not only for psychoanalysts of different schools, but for all mental health professionals working with a wide variety of modalities. Although primarily intended for the professional psychoanalyst and psychotherapist, this is also a book that therapy patients and lay readers will find highly readable and illuminating.
About the Author(s)
Daniel Shaw, LCSW, is a psychoanalyst in private practice in New York City and in Nyack, New York. Originally trained as an actor at Northwestern University and with the renowned teacher Uta Hagen in New York City, Shaw later worked as a missionary for an Indian guru. His eventual recognition of cultic aspects of this organization led him to become an outspoken activist in support of individuals and families traumatically abused in cults. Simultaneous with leaving this group, Shaw began his training in the mental health profession, becoming a faculty member and supervisor at The National Institute for the Psychotherapies in New York.

He has published papers in Psychoanalytic Inquiry, Contemporary Psychoanalysis, and Psychoanalytic Dialogues. In 2014 his book, Traumatic Narcissism: Relational Systems of Subjugation, was published for the Relational Perspectives Series by Routledge, and was nominated for the distinguished Gradiva Award. In 2018, the International Cultic Studies Association awarded him the Margaret Thaler Singer Award for advancing the understanding of coercive persuasion and undue influence.
You may also like