Transformational Processes in Clinical Psychoanalysis: Dreaming Emotions and the Present Moment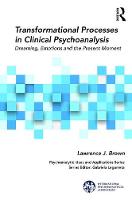 Book Details
Publisher : Routledge
Published : November 2018
Cover : Paperback
Pages : 266
Category :
Psychoanalysis
Catalogue No : 93871
ISBN 13 : 9781138323926
ISBN 10 : 9781138323
Also by Lawrence J. Brown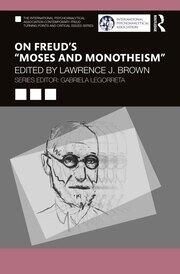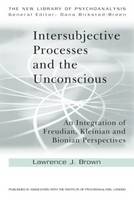 In this book, Lawrence J. Brown offers a contemporary perspective on how the mind transforms, and gives meaning to, emotional experience that arises unconsciously in the here-and-now of the clinical hour. Brown surveys the developments in theory and practice that follow from Freud's original observations and traces this evolution from its conception to contemporary analytic field theory. Brown emphasizes that these unconscious transformational processes occur spontaneously, in the blink of an eye, through the "unconscious work" in which the analyst and patient are engaged. Though unconscious, these processes are accessible and the analyst must train himself to become aware of the subtle ways he is affected by the patient in the clinical moment. By paying attention to one's reveries, countertransference manifestations and even supposed "wild" or extraneous thoughts, the analyst is able to obtain a glimpse of how his unconscious is transforming the ambient emotions of the session in order to formulate an interpretation.
Brown casts a wide theoretical net in his exploration of these transformational processes and builds on the contributions of Freud, Theodor Reik, Bion, Ogden, the Barangers, Cassorla, Civitarese and Ferro. Bion's theories of alpha function, transformations, dreaming and his clinical emphasis on the present moment are foundational to this book. Brown's writing is clear and aims to describe the various theoretical ideas as plainly as possible. Detailed clinical material is given in most chapters to illustrate the theoretical perspectives.
Brown applies this theory of transformational processes to a variety of topics, including the analyst's receptivity, countertransference as transformation, the analytic setting, the paintings of J.M.W. Turner, "autistic transformations" and other clinical situations in the analysis of children and adults. Transformational Processes in Clinical Psychoanalysis will be of great interest to all psychoanalysts and psychoanalytic psychotherapists.
About the Author(s)
Lawrence J. Brown is a graduate of the Boston Psychoanalytic Institute (BPSI) in both Child and Adult psychoanalysis. He is on the faculty of BPSI as well as the Massachusetts Institute for Psychoanalysis and also a Clinical Instructor in Psychiatry at Harvard Medical School. He has been on the North American Editorial Board of the International Journal of Psychoanalysis and is currently on the Editorial Board of Psychoanalytic Inquiry. He was also Co-chair of the Bion in Boston 2009 international conference.
You may also like