Tradition, Change, Creativity: Repercussions of the New Diaspora on aspects of British Psychoanalysis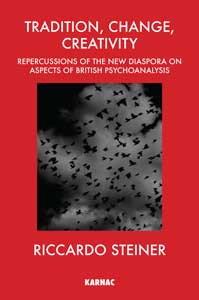 Book Details
Publisher : Karnac Books
Published : 2000
Cover : Paperback
Pages : 388
Category :
Psychoanalysis
Catalogue No : 6376
ISBN 13 : 9781855752511
ISBN 10 : 1855752514
Also by Riccardo Steiner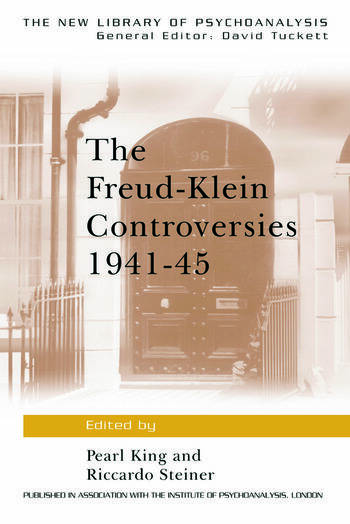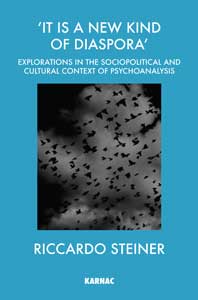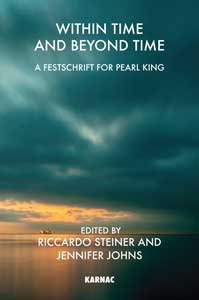 A companion volume to It is a New Kind of Diaspora. Taking up where that book leaves off, it traces some of the consequences of the emigration of German and Austrian psychoanalysts to London, particularly in the context of the British Psycho-Analytical Society's "Controversial Discussions".
The first part of the book, "Tradition and Change" traces some general issues related to the Discussions, in particular drawing on documentary sources from the Archives of the British Psycho-Analytical Society. The second part focuses on one crucial issue in the Discussions - the differing interpretations formulated about the psychic life of babies during the first six months of life. Throughout this section, and the rest of the book, Dr Steiner constantly stresses the larger social and political contexts within which psychoanalysis exists. The last part examines the legacy of the Discussions in the work of one of the most distinguished Kleinian analysts, Hanna Segal, and in particular her work on creativity and aesthetics.
About the Author(s)
Ricardo Steiner is a member of the British Psycho-Analytical Society, and the current Honorary Archivist. Amongst other distinguished contributions to psychoanalysis, he edited, together with Pearl King, The Freud-Klein Controversies. His other books, 'It's a New Kind of Diaspora':Explorations in the Sociopolitical and Cultural Context of Psychoanalysis, Tradition, Change, Creativity: Repercussions of the New Diaspora on Aspects of British Psychoanalysis, Unconscious Phantasy and Within Time and Beyond Time: A Festschrift for Pearl King are also published by Karnac Books.
You may also like