Thinking Through Crisis: Improving Teamwork and Leadership in High-Risk Fields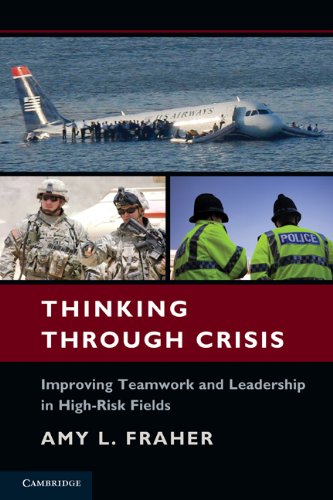 Bridging the gap between theory and practice, this strikingly original analysis of the complex dynamics of high-risk fields demonstrates that teamwork is more important than technical prowess in averting disasters. Thinking through Crisis narrates critical incidents from initiation to resolution in five elegantly constructed case studies: the USS Greenville collision, the Hillsborough football crush, the American Airline flight 587 in-flight breakup, the Bristol Hospital pediatric fatalities, and the US Airways flight 1549 Hudson River landing.
Drawing on a variety of theoretical and real-world perspectives, this vivid, well-documented book provides innovative ways to understand risk management, develop new models of crisis decision making, enhance socially responsible leadership, and encourage deep questioning of the behavior of individuals and groups in complex systems. Its insights will resonate with professionals in a wide range of fields and with a general audience interested in understanding crises in complex systems.
You may also like