The Wandering Mind: Understanding Dissociation from Daydreams to Disorders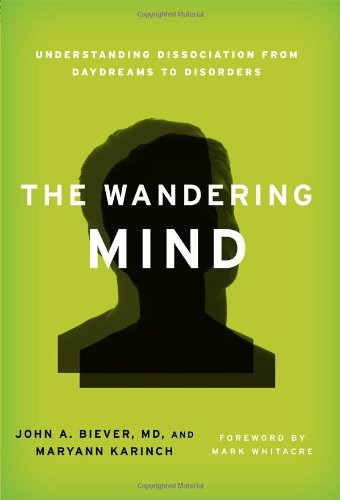 Book Details
Publisher : Rowman and Littlefield
Published : 2012
Cover : Hardback
Pages : 152
Category :
Clinical Psychology
Category 2 :
Trauma and Violence
Catalogue No : 33921
ISBN 13 : 9781442216150
ISBN 10 : 1442216158
Have you ever had a daydream? If so, you've had a dissociative experience. The same is true if you've had an out-of-body moment or thought you were somewhere else as you drifted off to sleep. These are seemingly harmless and temporary dissociations. But further down the spectrum of such experiences, you find people actually traveling to a strange city and suddenly not remembering how they got there. You also find people with multiple personalities and other disordered thinking.
In The Wandering Mind, Dr. John Biever and co-author Maryann Karinch use the stories of people all along the spectrum of dissociative conditions-from those who are perfectly normal to those diagnosed with Dissociative Identity Disorder-to expose the natures and functions of dissociation. Their lives and stories serve as a way of exploring chronic dissociation and the trek back to good mental health.
The authors look closely at what signs and symptoms indicate normal, everyday dissociation, and those that indicate a more serious problem. While daydreamers may not meet the criteria for diagnosis, trauma victims who relive their nightmares in real time may require both diagnosis and treatment. The authors also delve into the phenomenon of deliberate dissociation, such as Buddhist monks in meditation. And they take a close look at the process of diagnosing a dissociative disorder as well as factors that put patients on the road to reintegration and recovery.
You may also like